Pat Sweeney was that much needed, all too uncommon kind of person; A good man
Pat Sweeney was that much needed, all too uncommon kind of person; A good man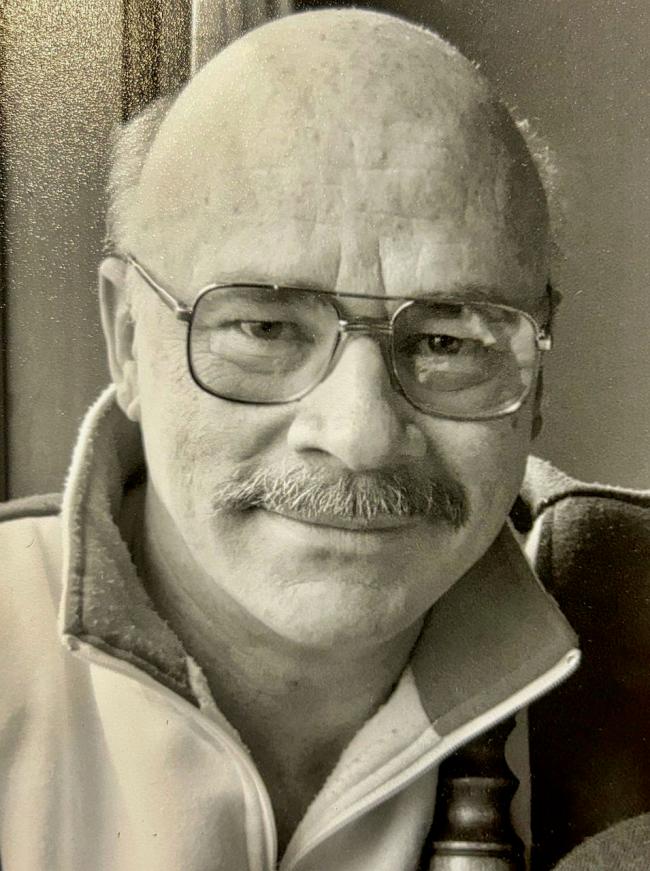 Mon, 09/11/2023
Editor's Note; Pat Myrol Sweeney worked for the White Center News as a shop foreman in the early 1960's and from the first time we met him, we the Robinson family knew he was a special man, and a true friend. He met his wife Jeanne in our offices and theirs was a love for the ages. He left to start his own printing company, The Renton Printery which he ran successfully for many years. His recent passing reminded us that there are not enough truly good men in the world. Not enough hard working, honest, thoughtful, funny, clever and deeply loving men in the world. He was all those things and a lot more. Thank you Pat. You truly graced our lives with yours.

His step son Nick Sweeney wrote this about him
By Nick Sweeney
I watched with grief as my stepfather struggled to breathe. Each time he drew a breath, I asked why he had to go through this misery. His caretaker was close by, and we discussed what it would take to make him more comfortable. She explained what she was doing and that what was happening to him was a normal process for his condition. Still, it is difficult to watch him go through this. I knew his history. A soldier, a man of strength, and a person who taught us to never give up. This was a powerful man who always fought the good fight for those he loved. Now he was fighting for his last breath on Earth. It was becoming clear his time was coming to an end.
In my experience, I have found few people who could be considered truly extraordinary. Myrol Allen (Pat) Sweeney was one of those. Some family members and friends were talking about this man, and we started to reminisce about all he had done. As we look back to 1962, our family was facing some challenges. By this time my mother had given birth to eight of us and we lived in a two-bedroom one-bath house. There is no explanation for how a house with so many sisters could work with one bathroom, but it did. We had difficulties, but we also had fun with each other.
Then our real crisis began. At this time our father determined that this family was not working out and opted to leave us. His reasons would never make sense. It was simply unfortunate for us. Now we would be dependent on a mother who could not drive and who was unemployed. In a short time, she solved both of those problems. Even so, we were unusually poor. Our elementary had a food drive for the poor people in White Center, only to find out that the food drive was for us specifically. Poverty had touched us.
So it was in this setting that we first met Pat Sweeney. A single man who had never been married fell in love with a woman of noble character named Letty Jeanne. She had several kids and was not financially well off. More than that, several of us had been traumatized in a variety of ways. Pat was advised by some of his friends to really consider the situation. "She has a lot of kids." If this relationship was to be possible, Pat was going to have to make some comprehensive life changes. Going from unmarried to the head of a large family would make many people nervous. This decision would end up affecting the lives of many, many people. It would be so unusual for anyone to make such a choice. To do this, he realized that all he held onto before would be permanently changed. The idea of taking us all in at once and turning his life upside down instantly seemed unlikely.
If I was savvy enough to understand the need and how difficult our lives were, I would have prayed. My prayer would have been something like this:
Lord, we have little and need much. Our lives have had painful turns and there seems to be no answer to solve all the problems we have. So, our prayer is that you would send help to all of us. Our needs are significant but so is your grace. Help us in our time of distress.
God's answer to us was to send Pat Sweeney.
Pat Sweeney was in love with our mother. Nothing was going to change his focus and goal. But what all of us were unable to see was that his arrival on the scene was about to change everything. His goal was clear, and he loved Letty Jeanne, so he pursued her until she relented. They married in 1964 and it was the beginning of a great healing in our family. From that moment until now, all of us were forever changed.
We tested him as we went through our adjustment. It makes you wonder; how did this man get so much patience? All of us had problems and difficulties and he helped all of us through each of them. But as we had more influence from this man, we also began to change. Our scars from our early life experiences started to heal. We began to see not only what he did for us, but how he taught us to treat others. We watched how he was kind and generous to everyone. He was our example of what a real father should be like. He was a man of integrity for us to copy.
All of us now know he has impacted us for the rest of our lives. But this good man, who gave the Sweeney family so much, also gave his heart to the Lord and is celebrating in heaven today. We do thank the Lord for the gift of Pat Sweeney and look forward to the day when we see him once again. Thank you, Lord, for your gift of this man. You blessed all of us through him.
A celebration of the life of Pat Sweeney will take place at a later time.