New "We 'HEART' Tracy Dart" appears on West Seattle Coffee driveway
New "We 'HEART' Tracy Dart" appears on West Seattle Coffee driveway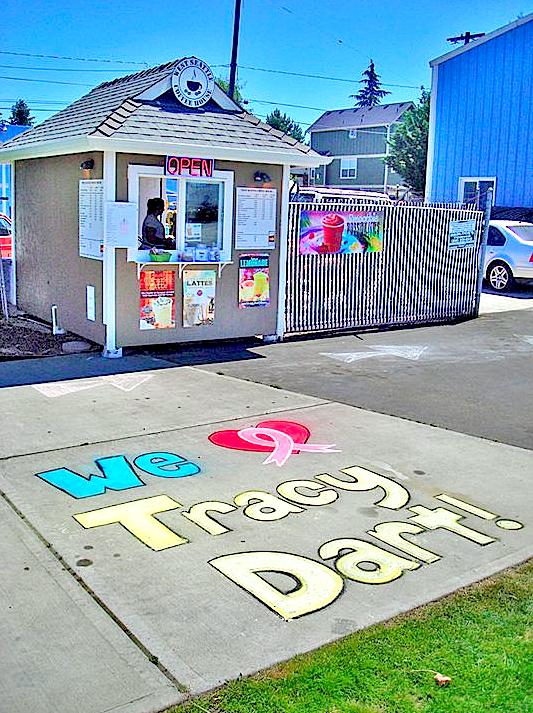 Helen Johnson
Wed, 07/06/2011
The West Seattle Herald received a tip and a photo by Helen Johnson of a colorful chalk graphic that reads "We 'Heart' Tracy Dart" on the drive of the new West Seattle Coffee House booth, located in the front of the Hans' VW Service & Repair parking lot, 6302 35th Ave SW, just north of Morgan St.
In honor of Tracy Dart - through the end of July - West Seattle Coffee House will donate 25 cents (per beverage sold) to "TEAM TRACY" Walking 60 Miles to End Breast Cancer when you say "I ♥ TRACY DART!"
That according to Johnson, an employee of the booth.
Tracy Dart is a West Seattle resident who has become a high-profile advocate of breast cancer research and fundraising due, in part, to her own personal health challenges. We reported on another such sign on Alki popping up. Others have followed.
You can read about Ms. Dart in our profile of her from last year here: