Fundraiser Feb. 16 for victims of Burien apartment fire
Fundraiser Feb. 16 for victims of Burien apartment fire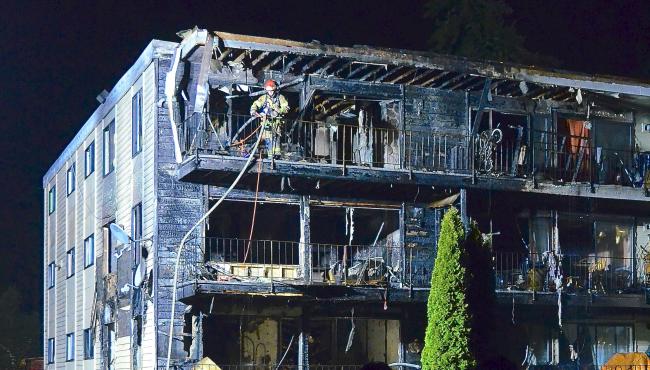 Patrick Robinson
Fri, 02/08/2013
The fire that destroyed many of the units at the Tra-Lee Apartments Jan. 28 displaced families and disrupted lives.
A fundraiser for victims of the fire is set for Saturday, Feb. 16 at 8 p.m. at Bison Creek Pizza in Burien.
There will be a silent auction with items supplied by many local businesses, a raffle, live music from two local bands. There is a $5 cover.

Those interested in helping can come to the event, participate in the auction/raffle, donate to the "Up From the Ashes" fire victim's fund at any BECU branch and by promoting on Facebook. Volunteers are welcome.
This fundraiser is being coordinated by Renatta Emerson Events of Burien on a volunteer basis along with other local businesses. If you would like to help in any way, contact Renatta at 206-923-8368.
Bison Creek Pizza is locate at 630 S.W. 153rd St. in Burien.