Pegasus Pizza on Alki celebrates the 20 years of owner Ted Nicoloudakis
Pegasus Pizza on Alki celebrates the 20 years of owner Ted Nicoloudakis
Everything 20% off on July 1 only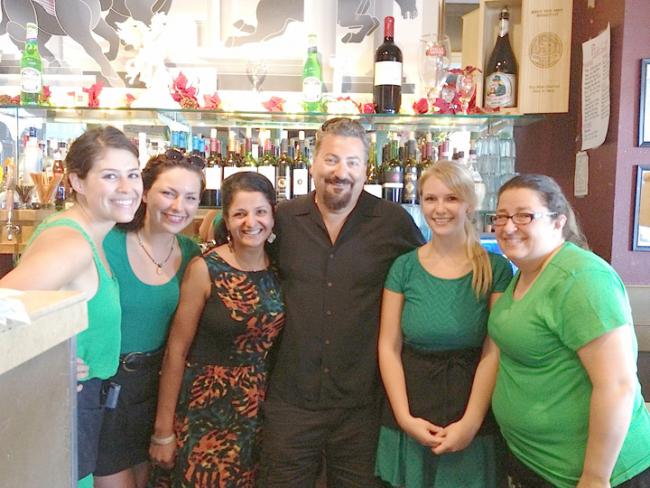 Clara Dorsy
Mon, 07/01/2013
Ted Nicoloudakis bought Pegasus Pizza on Alki Beach 20 years ago (it was founded in 1984) and on July 1, he wanted to thank the community. How about all of us getting the gift? He said the entire menu would be 20% off for the whole day of July 1 to express his gratitude.
"I want to sincerely thank the West Seattle community for being so loyal to us throughout the years," Nicoloudakis said, "A big thanks to all of our staff past and present, and to my managers Sarah, Clara and my son Nick - without all of you this wouldn't have been possible. Here's to another 20 years!"
The business moved from it's old location 2758 Alki Ave SW in 2008 to its present address at 2770 Alki Ave SW and built a reputation for unique pizza offerings like "Tom's Special" and other Greek Style pizzas. They have a full bar, and are situated on Alki offering an excellent view of the water. There's also outside dining.