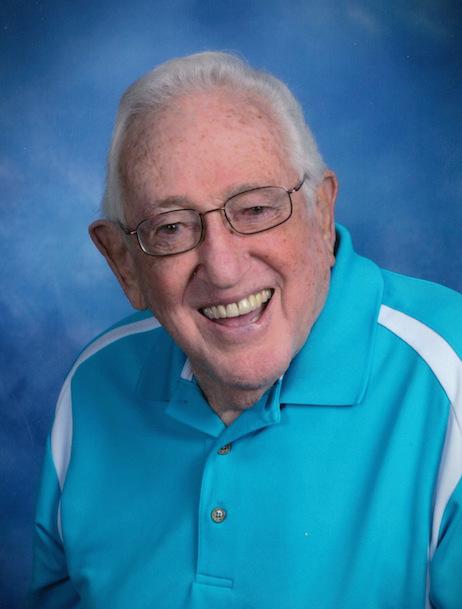 May 1, 1931 ~ March 11, 2015
Jack passed away while he and his beautiful wife of 64 years, Janet "Jan," enjoyed the winter with their "friends and family down South" in Indio, California. Jack and Jan spent the summers in Birch Bay, Washington, surrounded by friends and family while in the Pacific Northwest.
The couple married in Seattle March 17, 1951. Soon after, Jack enlisted in the Coast Guard. They moved to Astoria, Oregon where they began their family. After the Coast Guard, they returned to Seattle, where they raised their kids and resided until they retired and moved to Birch Bay, a favorite family vacation destination over the years. They loved being up at "the Bay," reminded of so many incredible memories.
Jack worked at C & H (Capeloto & Hughes) Grocery in West Seattle on Alki as a young man, delivering groceries by bicycle to locals. He then worked for 7-Up as a route salesman and as he told it, "after calling the hiring department every single day" at Langendorf Bakeries, they hired him and there he worked until retiring. He always claimed that they hired him so that he would quit calling them!
He continued to work at O'Neill Grocery to help make ends meet, 7 days a week for years - not just to raise their 6 kids, but for the endless number of "extra mouths" that graced their house and dinner table every day. A hard worker, he never complained, which is the example Jack passed down to the family. Family was his top priority and there was nothing more important.
He was an incredible Husband, Father, Grandfather, Great-Grandfather, Brother, Uncle, and Hero to all those that had the privilege of knowing him. His warm smile, fantastic laugh, and love for life are things that will be missed terribly, but never forgotten.
Jack leaves behind an incredible number of family and friends, including his wife, Janet; children, Mike (Claudia), Rick, Bruce (Kimberly), Kim (Lisa), Jack Jr. and Jan (Vinnie); "Papa" to 11 grandchildren and a great-grandson; brother, Larry; and many nieces and nephews.
He was very specific about wanting a positive and uplifting gathering when the time came. Honoring his wishes there will be a celebration of Jack's life Saturday, May 9, 2015, 2-5 p.m., at Kenyon Hall, 7904 35th Ave. SW, West Seattle.
In lieu of flowers, Jack would have preferred a donation to support our Veterans: CDM Caregiving Services (www.cdmltc.org) or Northwest Battle Buddies (www.northwestbattlebuddies.org).
Published in The West Seattle Herald Section of The Westside Weekly April 10, 2015