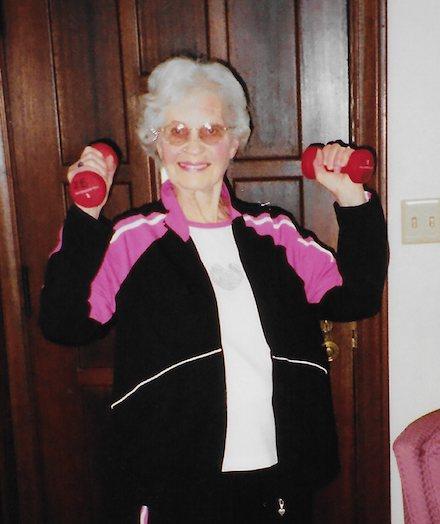 June was born to Nestor and Lempi Soyring June 19, 1927 in South Range, Michigan in the Upper Peninsula and was proud to be a "Yooper." She and her sisters Eleanor and Dorothy were immersed in Finnish culture and language while growing up. Later in life June visited Finland, and attended many FinnFests around the US. She enjoyed celebrating St. Urho's Day every March 16th.
June graduated from Houghton High School in 1945, the valedictorian of her class. She worked as a secretary for five years before her marriage to Horace (Tim) Eaton. June and Tim met at a basketball game at Michigan Tech. Their first double date lasted three days due to being snowbound in -40 degree weather. They were married on September 22, 1951.
Both June and Tim worked for the CIA in Washington, D.C. before their overseas assignment to Formosa (now Taiwan) in 1953. Children Fred and Sharon were born overseas, and their third child Jonathan was born when they moved to Seattle and Tim began work at Boeing. They were married for 61 years!
June was the church secretary at Peace Lutheran, and worked with the State of Washington Employment Security Department/Office of Administrative Hearings until retirement. She was active for many years in the Rebecca Circle and choir at her church, Peace Lutheran.
She loved World Cavalcade, 5th Avenue Theater shows, dining all over Seattle, and family celebrations. She was known for her lemon squares and Finnish pasties, picnics at Lake Kayak and delicious birthday cakes for the clan. June and Tim became avid world travelers but they also made many cross-country trips back to Michigan, Massachusetts and Nova Scotia to visit family and friends.
June passed away in hospice care at Florence of Seattle February 27, 2017. She was preceded in death by her sisters Eleanor and Dorothy, her husband Tim and son Jonathan. June is survived by her daughter Sharon Eaton (Seattle), son Fred and daughter-in-law Kris Field-Eaton (Tigard, OR) , and beloved grandsons Cameron Field-Eaton (Ontario, CA), Sean Field-Eaton (Waipahu, HI) and Colin Field-Eaton and wife Sarah Cardillo (La Jolla, CA). Hyvää matkaa! "Farewell, good journey!"
A memorial service will take place March 25, 2017 at 1pm at Peace Lutheran Church with a reception to follow. In lieu of flowers, please make any contributions to Peace Lutheran Church, 8316 39th Ave SW, Seattle, WA 98136. Funeral arrangements are being made by Dignity Memorial, Forest Lawn in West Seattle.
Published in the West Seattle Herald section of the Westside Weekly, March 17, 2017.