Review of "The Nance" by Douglas Carter Beane – Now playing at ArtsWest
Review of "The Nance" by Douglas Carter Beane – Now playing at ArtsWest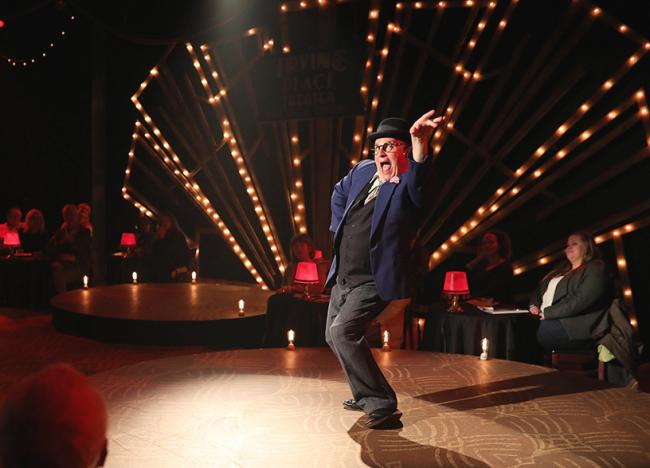 Photo by John McLellan
Wed, 11/08/2017
Is it a surprise that Chauncey Miles is a Republican?
The other characters in the play "The Nance" seem to think so. The cast comments here and there about the party alliance of the star of the show, played by Richard Gray. Chauncey Miles is, after all, a gay man – and one who performs in burlesque shows, both of which are under attack in the play's 1930s setting.
In fact, the political debate between Chauncey and Sylvie, played by Ann Cornelius, basically becomes a backdrop for the story. Chauncey chastises Sylvie for being a Communist, while she challenges him to fight for his lifestyle and profession.
Chauncey is, however, a complex character. He embodies Walt Whitman's "Do I contradict myself?/ Very well, then, I contradict myself,/ (I am large, I contain multitudes.)"
Chauncey performs as a "nance" on stage – a comedy act meant to parody gay men. While most nance actors are straight, Chauncey is not. He claims offstage the very identity he pokes fun of onstage.
The play is, in a way, a period piece – exploring the world of 1930s burlesque, the theatre world and New York. The story takes place in a time when gay men had to meet in secret – and faced relentless stereotyping, derogatory remarks and even violence.
Even while the plot focuses on this specific slice of history, city and life – Chauncey seems to take on more of the role of an Everyman. We can't help but cringe at some of his choices, because perhaps we've made the same mistakes. Especially challenging to watch are the ways he treats too-good-to-be-true boyfriend Ned, played by Drew Highlands.
We share both Chauncey's hope for a reprise – and his cynicism that anyone will come to his aid.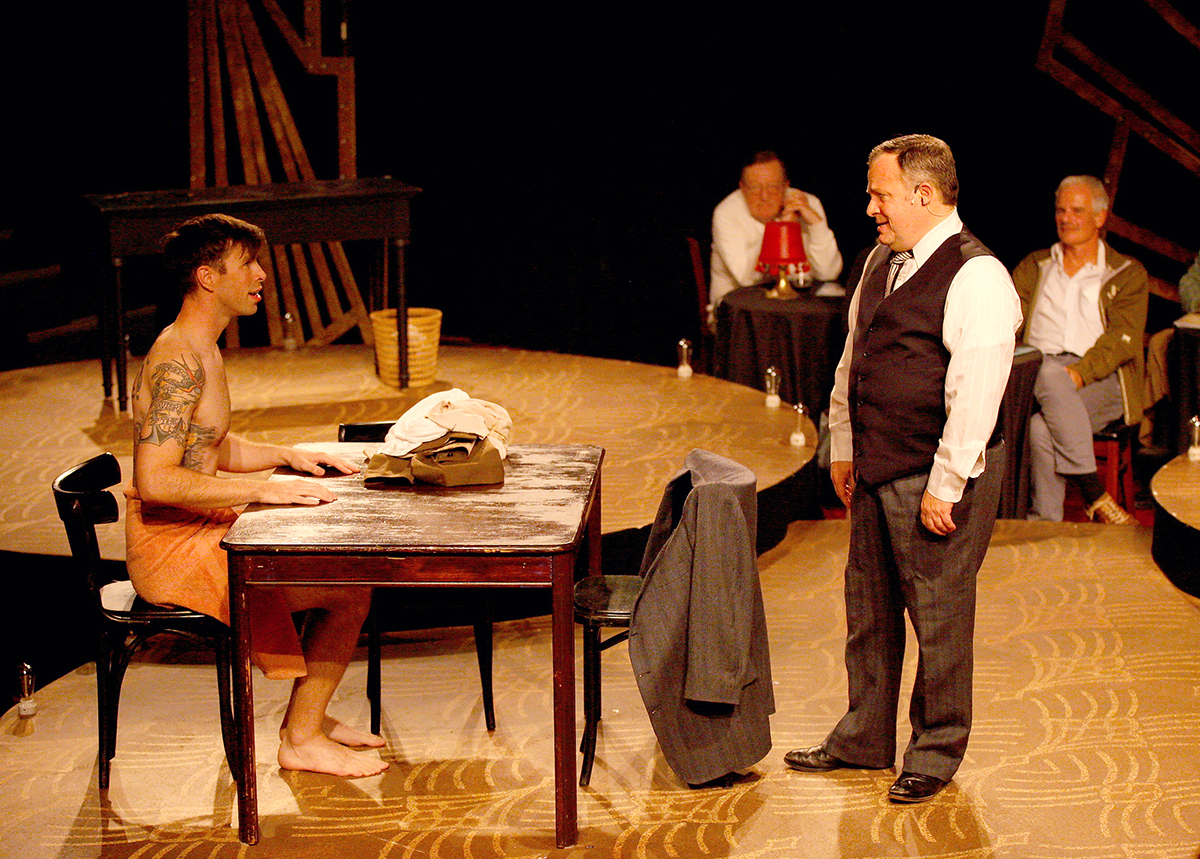 Like Chauncey, the play too has its share of contradictions.
Enter ArtsWest and you're transformed to the "Irving Theatre." The creative team – including scenic designer Lex Marcos, costume designer Kelsey Rogers, lighting designer Tristan Roberson, properties master Andrea Spraycar, music director John Lehrack, choreographer Shadou Mintrone and sound designer Haley Parcher – brilliantly transport the audience to a burlesque theatre – complete with campy jokes and sultry dancers.
But despite the humor and creative dance, the story is not upbeat. Chauncey brings up the W.C. Fields quote, "Bert Williams was the funniest man I ever saw and the saddest man I ever knew" – alluding to the mix of emotions present on stage.
ArtsWest artistic director Mathew Wright, who directed the play, called the piece a "tragic love story -- a really interesting tragic love story because it's an intergenerational gay male relationship."
After the final act, the audience is not left with a moral – or a neat and happy ending.
Instead, the play seems to remind us that that a man – even with his flaws – can still be a hero.
Don't miss this show -- playing through Nov. 19 at ArtsWest Playhouse and Gallery, 4711 California Ave SW. For an upgrade, you can even sit at one of the cabaret tables flanking the stage.
For tickets and more information, www.artswest.org