Vietnam veterans recognized in West Seattle
Vietnam veterans recognized in West Seattle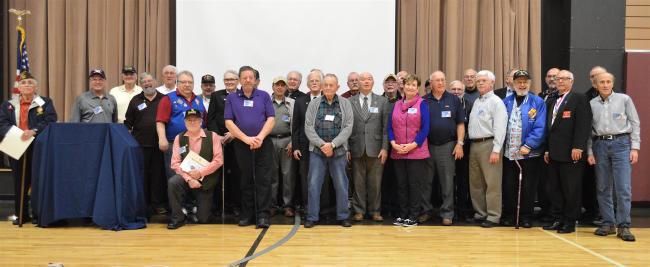 Photo by Lindsay Peyton
Sun, 11/12/2017
By Lindsay Peyton
Nearly 60 veterans of the Vietnam War gathered in West Seattle on Sunday, Nov. 12 for a show of gratitude from area residents.
The color guard kicked off the United States of America Vietnam War Commemoration, a defense department program, which was held at the Walmesley Center at Our Lady of Guadalupe Church.
Each veteran was called by name to receive a 50th anniversary commemoration lapel pin and a certificate for their service.
The event was sponsored by the Daughters of the American Revolution, Tillicum Chapter, and the Knights of Columbus, St. Juan Diego Council.
Bonnie Cervino, vice-regent for the Tillicum Chapter, welcomed the veterans, their families and guests.
She explained that the program was created in 2008 – to mark the 50th anniversary of the Vietnam War.
Anyone who served from Nov. 1, 1955 through May 15, 1975 may be recognized through the program, regardless of where they were deployed, she added.
Similar ceremonies have been held across the U.S. – with the help of partnering organizations.
Cervino said that the Tillicum Chapter of the Daughters of the American Revolution wanted to host the event during Veterans Day weekend, a time to honor all the heroes in the nation's military.
"But today we want to especially honor our friends, our husbands, our sons, who served during this particular period," she said. "As you know, it's long overdue."
Bill Knudsen spoke about the non-profit organization Puget Sound Honor Flight as part of the festivities.
He explained that his father died during World War II on a B-24 at only 22 years old.
"He and I never met," Knudsen said. "He didn't get a chance to teach me to ride a bike or drive a car."
Knudsen said that he has spent much of his life trying to find a way to commemorate his father – and then discovered the Honor Flight program.
The non-profit brings veterans to Washington D.C. for an all expenses paid weekend and a visit to a number of war memorials in the U.S. capital.
"Our mission is to thank as many veterans as we can," Knudsen said.
Paul Morel, grand knight of the Knights of Columbus St. Juan Diego Council, closed the ceremony, thanking all of the veterans for their service.
"When we all came home, we didn't get the big parade," he said. "Today, we have veterans coming home from Afghanistan. It's the longest war."
Mel Schneider, chaplain of the Tillicum Chapter, gave a final prayer at the event. She blessed all of the veterans for their coverage – and recognized the difficulties they faced.
"Some came home to less than a heroes' welcome," she said. "Some have never been found. We thank you all for the sacrifices made on behalf of all of us who never had to serve."
For more information about the Defense Department's program, visit www.vietnamwar50th.com.
For more information about Puget Sound Honor Flight, visit www.pugetsoundhonorflight.org.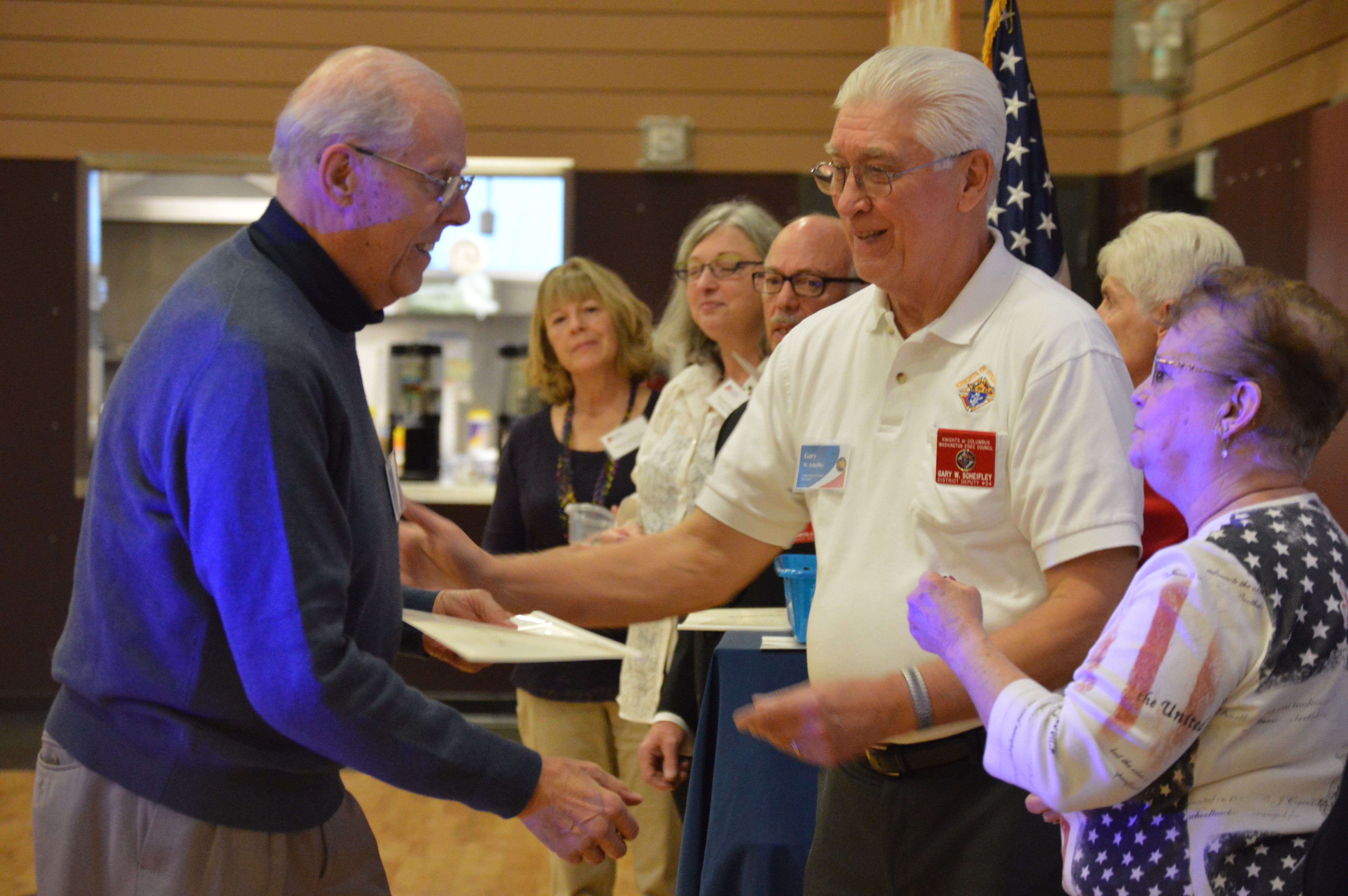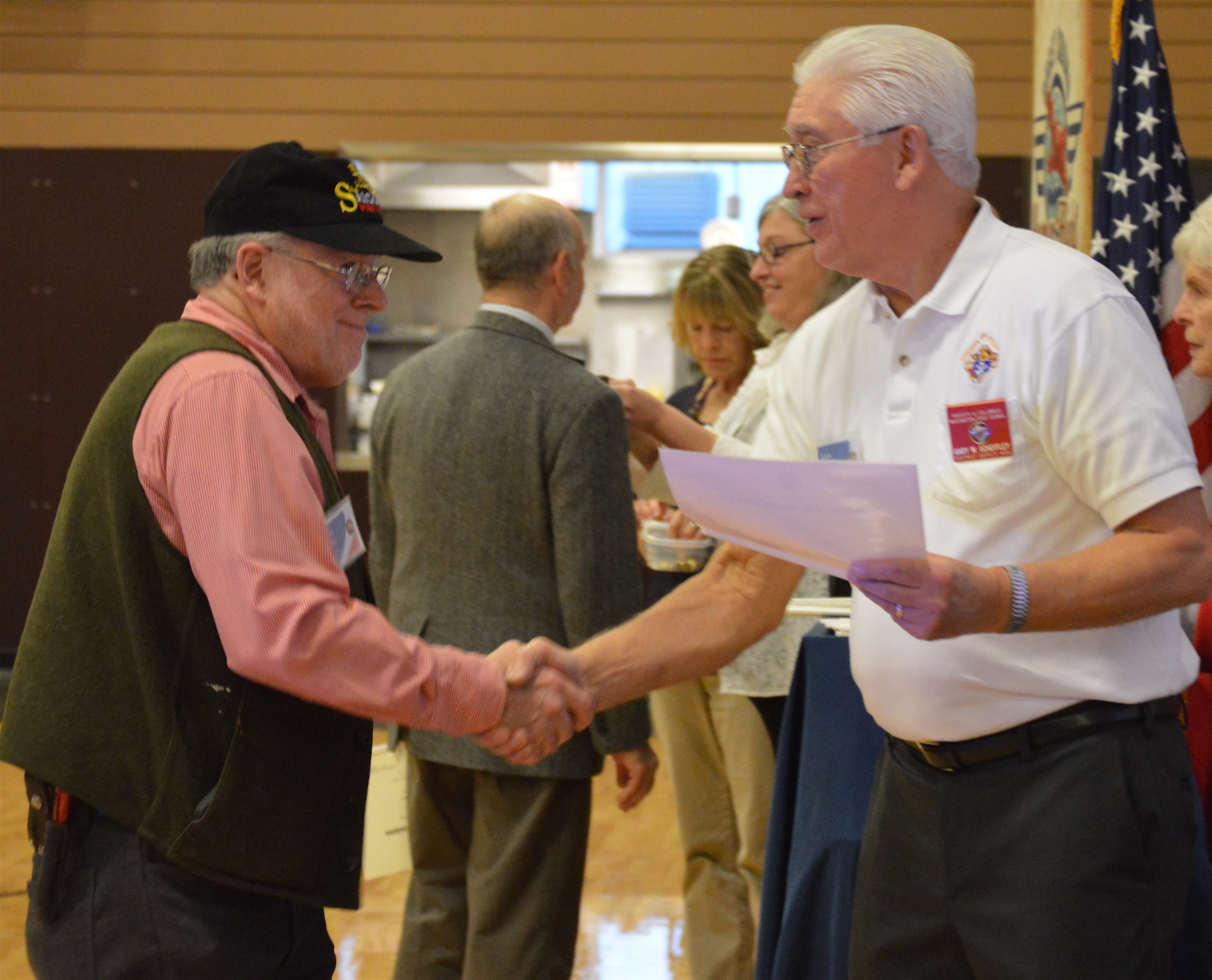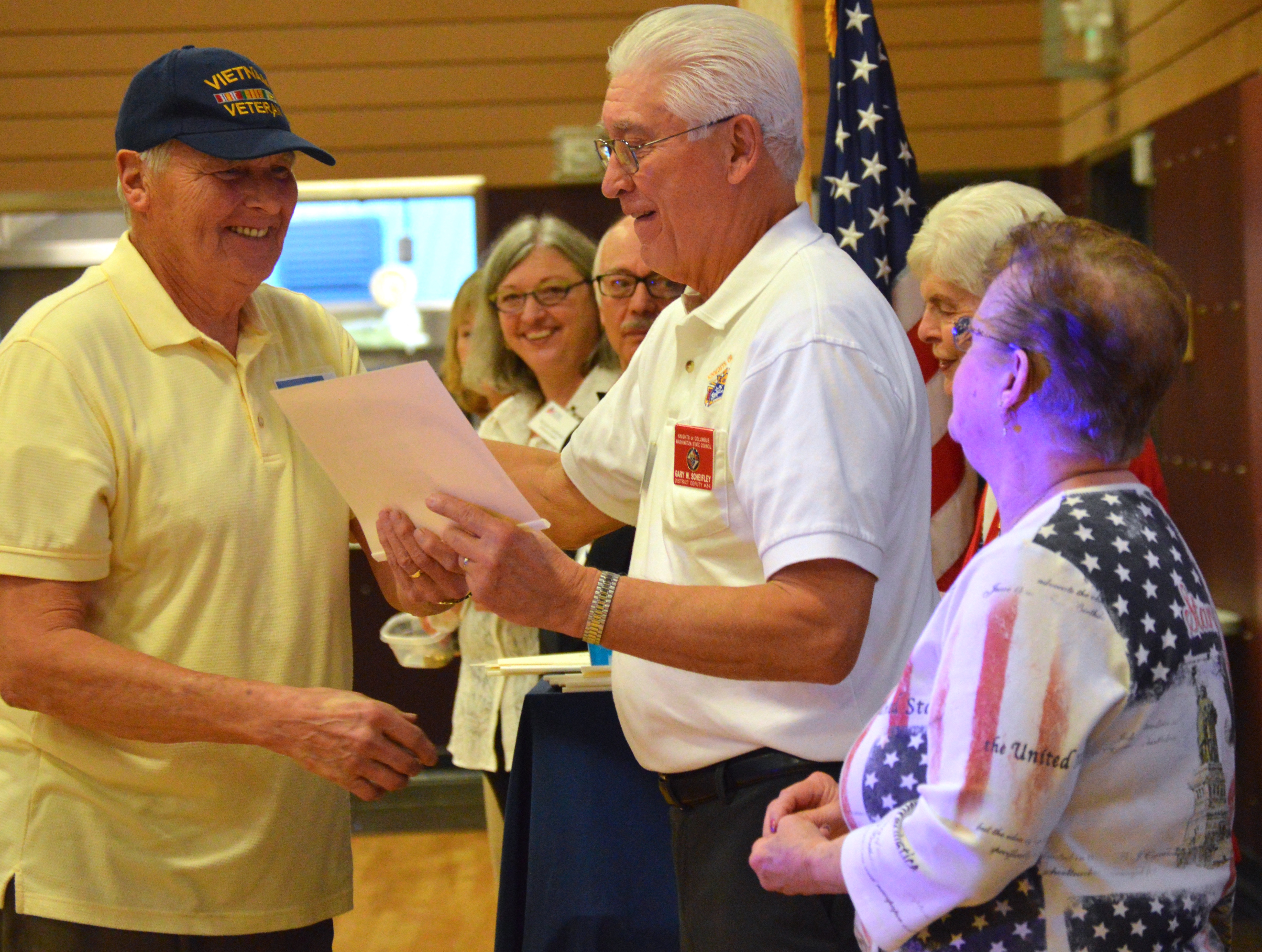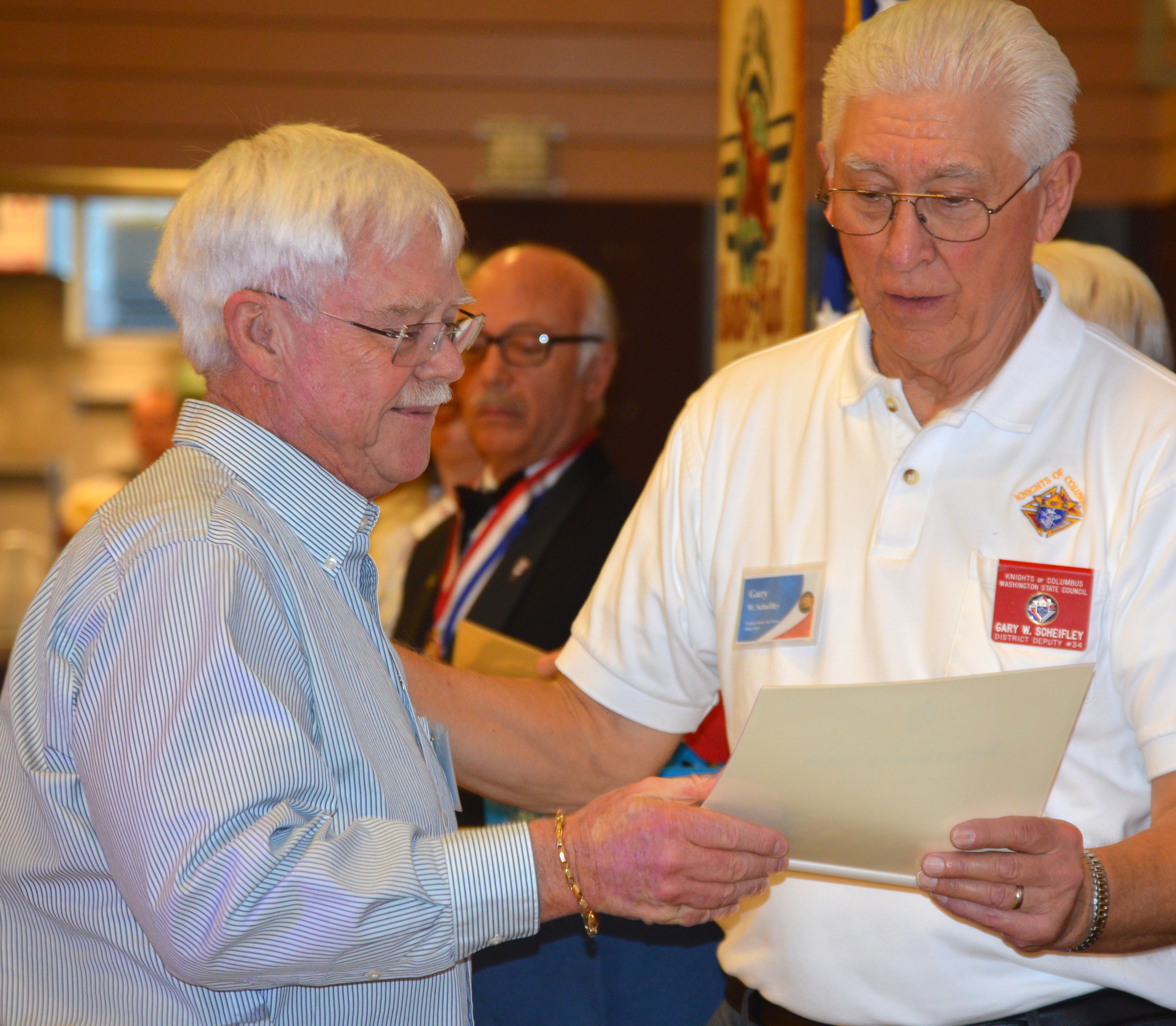 Comments
Was an amazing ceremony, and so long overdue. Was proud to witness my father, father-in-law, and friends get recognized for their service.