Nine Pies Pizzeria now open in SODO; Grand Opening Party set for Feb. 24
Nine Pies Pizzeria now open in SODO; Grand Opening Party set for Feb. 24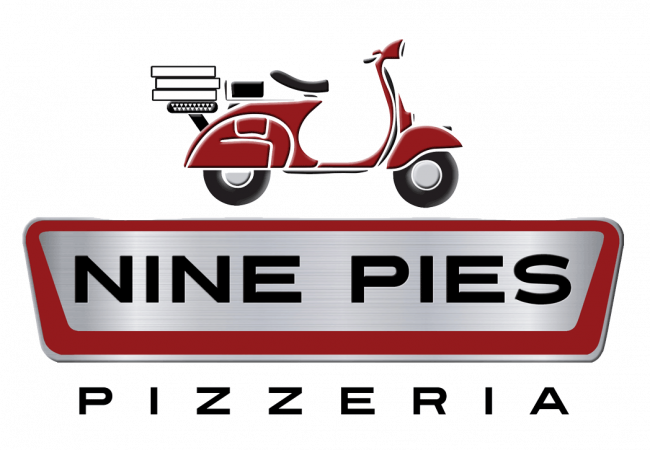 Tue, 02/20/2018
information from Nine Hats Pizzeria
Nine Hats Wines, one of the newest Washington wineries to take up residence in SODO Urbanworks, will celebrate the opening of Nine Pies Pizzeria with a grand opening party Sat., Feb. 24 from 12 pm – 8 pm. The public is invited to attend the celebration that will feature wine and pizza specials.
Nine Pies is a pizza bar and full-service restaurant adjoining Nine Hats' SODO tasting room at 3861 First Ave. S. in Seattle. The restaurant has a casual, modern ambiance reflective of Nine Hats' urban vibe.
Along with pizza by the slice, the 50-seat Italian eatery's lunch and dinner menu features New York-style pizza, pasta, calzone, appetizers, salads and desserts. In addition to Nine Hats wines, the pizzeria serves a selection of craft beers. Private event dining is also available, as well as catering services.
Celebrated pizzaiolo Cary Kemp of West Seattle's Pizzeria 22 created the menu and serves as Nine Pies' executive chef. Kemp pioneered authentic Neapolitan-style pizza making in Seattle in the late 1980s and helped launch the hometown classic Via Tribunali, followed by stints at Snoose Junction and Pizzeria Pulcinella. He opened Pizzeria 22 in 2011. You can see their menu here: https://ninepiespizza.com/files/9PiesPizzeria-Menu-20180219.pdf
Nine Hats tasting room is open Thursday-Sunday from 12pm – 6pm. Nine Pies Pizzeria is opendaily from 11 am – 9 pm.
About Nine Hats
Initially launched in 2007 as a Red Wine from Long Shadows' declassified barrels, the success of the wine lead to Nine Hats' expansion, a dedicated winemaking team and a portfolio of nine uniquely sophisticated Columbia Valley wines. More information on the winery is available at ninehatswines.com.