West Seattle's Jenni Watkins serves up coffee and community, with a smile
West Seattle's Jenni Watkins serves up coffee and community, with a smile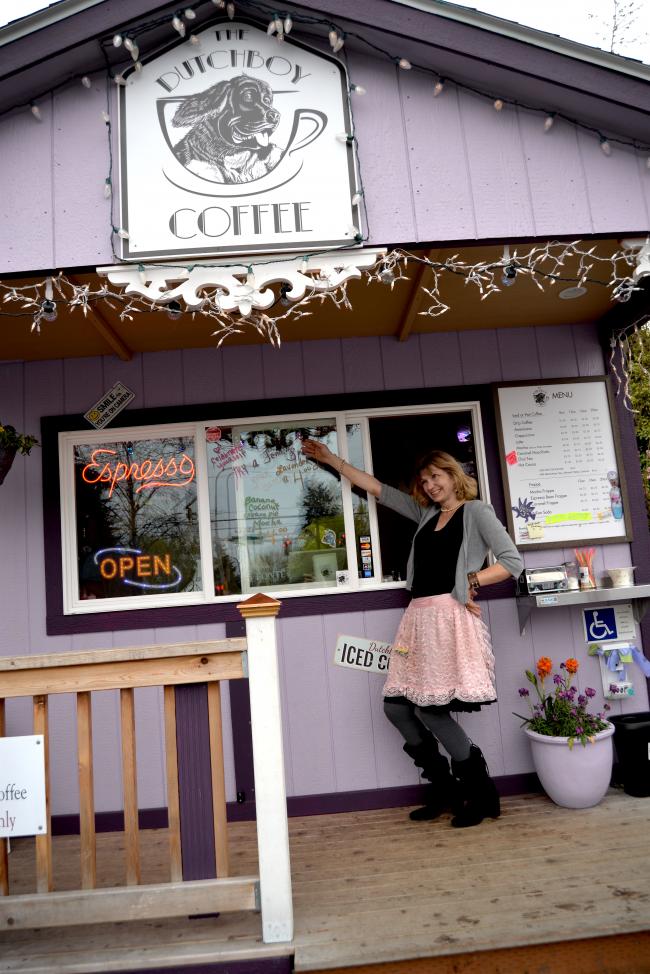 Photos by Lindsay Peyton
Wed, 04/18/2018
On the corner of SW Holden and 16thAve SW, stands a tiny, purple dollhouse-of-an-espresso stand. Inside, a pixie of a proprietress concocts countless flavors of lattes and Italian sodas.
The Dutchboy is a dream project for owner Jenni Watkins. Named for her dog, who's now "in heaven," the business represents a lot more than a place for a pick-me-up-in-a-cup.
"It's not just a coffee stand," Watkins said.
She hosts craft markets outside and fundraisers for her canine friends. She keeps a jar full of her customers' business cards so she can make recommendations to other customers. She even has made a love connection lately.
Watkins said her stand is the fourth coffee shop to try out the corner. When walking Dutchboy, she used to stop by those stands for coffee every day.
When the third shop shuttered, Watkins found herself complaining about it to the owner of the neighboring Sea Mart convenience store.
"He said, 'Do something about it. Rent it," Watkins recalled.
Starting her own business had been on her bucket list. She used to work as a nurse and a nanny. Brewing coffee seemed like an ideal way to continue to take care of people, one that she would enjoy even more.
"It has to be fun, or why even do it?" she said.
She and her husband Todd bought a Tuff Shed and the necessary equipment for brewing espresso.
"It was a skeleton of a building," Watkins said. "Then we added the deck, the drywall and the windows."
Dutchboy opened in January 2017, and now Watkins can't imagine doing anything else. "I love all of my customers, and most of them are my neighbors," she said.
One of her regular customers is Elizabeth Heath, who discovered the shop on her way to a genealogy class at South Seattle College.
 
"I go back when possible, because the coffee is good, the conversation is always stimulating and this woman is a real community booster," Heath said.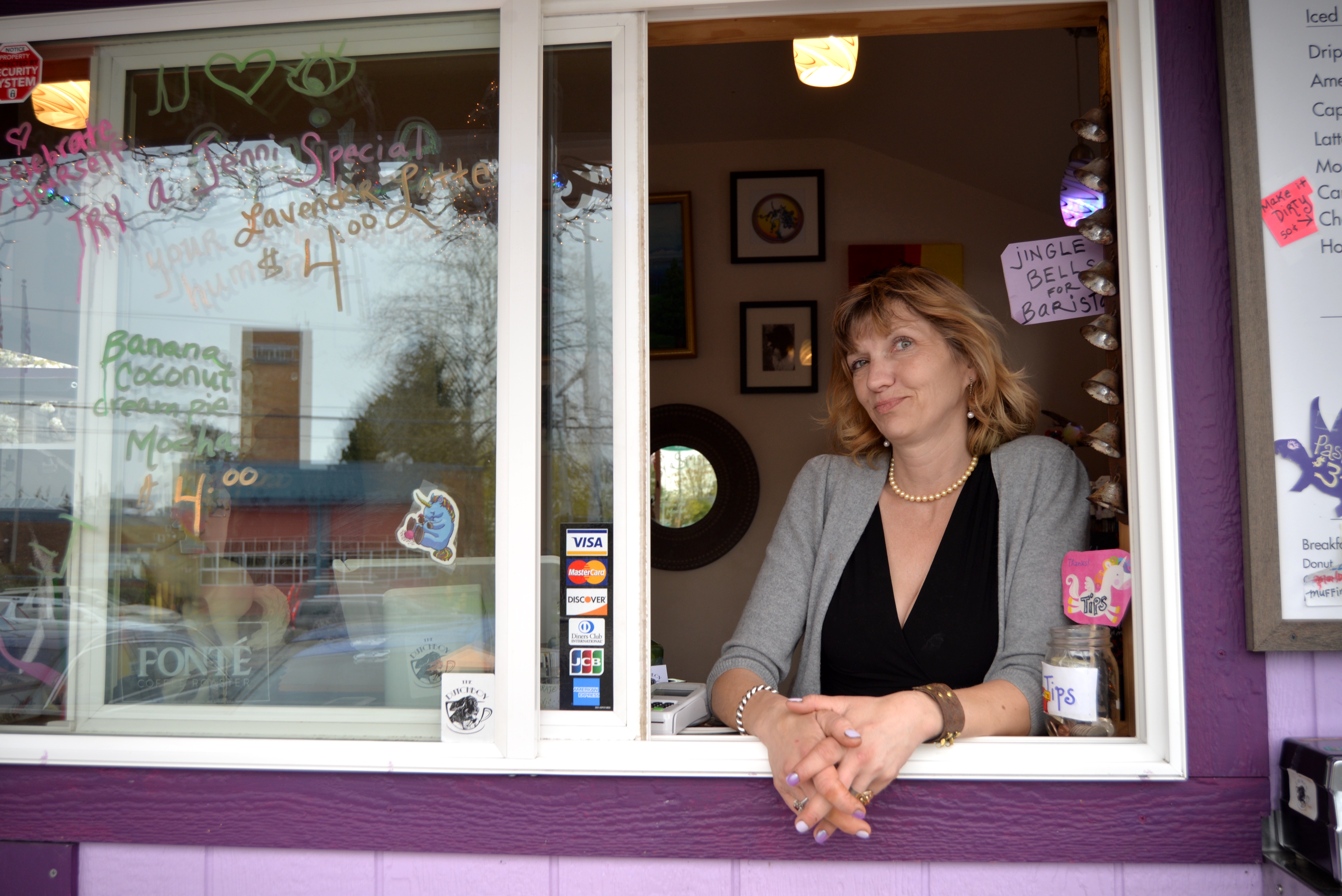 She explained that Watkins has a special energy.
"She has such a joyful, positive attitude," Heath said. "She will show the work of local artists in her small space. She also organized a bus or a large van at holiday time for local crafts people to sell their wares. That's the kind of business I want to support; that's the kind of woman who has a good influence on West Seattle."