West Seattle Police Blotter week of 7-2-18
West Seattle Police Blotter week of 7-2-18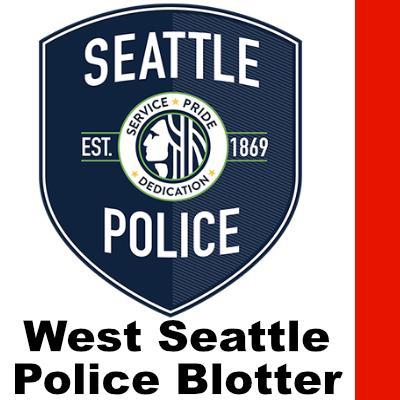 Mon, 07/02/2018
Police on patrol for Highland Park burglary suspect
Police arrested a suspect from a burglary case, after the victim of a break-in recognized the man on the street and called 911. Officers took the suspect into custody but are not positive if he is responsible for a string of cases in one West Seattle neighborhood.
Detectives believe that the crimes, which occurred in the 9000 block of 11th Ave SW, the 9200 block of 12th Ave SW and the 9400 block of 13th Avenue SW, are similar enough to be committed by the same person. The description and behavior of the suspect all seem consistent in the reported incidents. The first burglary was reported on Sunday, June 17. The victim saw a man reach his hand inside an open window. He ran when she screamed and never came inside. The second incident occurred about an hour after the first. The victim awakened to find the suspect inside her bedroom. The suspect spoke to the victim and after several minutes left the house. 
Officers searched, but did not find the suspect. On Tuesday, June 19, just after 1 am, a third victim was asleep in her room when she observed an unknown man inside the room, sitting on the edge of her bed. The victim was able to walk past the suspect into another room where she called 911. The suspect left before officers arrived.  Officers conducted an area search but did not find the suspect. Then at 4 a.m. the same day, another victim awoke to discover an unknown man standing outside her bedroom door. 
The victim's husband chased the suspect out the front door of the house. Anyone with information on these cases is urged to contact the Seattle Police Department.
Officers Arrest Man Armed With Machete and BB-Gun in the Delridge Neighborhood
Witnesses called 911 around 9:30 Thursday night to report a man with a rifle and machete outside an apartment building in the 7500 block of 24 Avenue Southwest.
Officers quickly converged on the address and found a man standing in the stairwell of the building still holding the rifle and machete. SWAT team members as well as hostage negotiators responded to the scene and were able to start a dialogue with the 33-year-old man. After an hour of talking with the suspect, officers were able to convince the man to come down from the stairwell.  SWAT officers took the suspect into custody and discovered the rifle was a BB-gun.
Officers booked the suspect into King County Jail for investigation of Harassment and Investigation of Assault.