Banh Mi varieties are the focus at new Oh's Sandwiches
Banh Mi varieties are the focus at new Oh's Sandwiches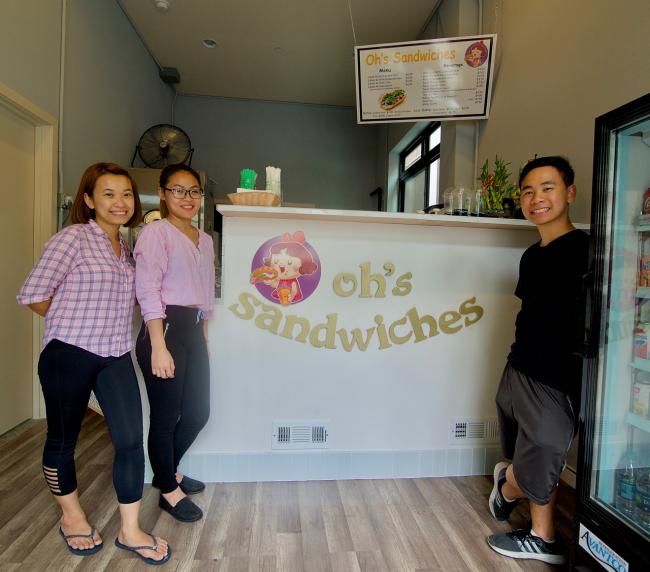 Tue, 07/10/2018
Traditional Vietnamese Banh Mi Sandwiches are the main menu item at the new Oh's Sandwiches at 3217 California Ave SW. The new shop is a family run business and offers four varieties including pork, grilled chicken, tofu or a ham, headcheese and Pate combination. All sandwiches are very affordable at $4.95.
If you've never had a Banh Mi sandwich you might be surprised. 
A typical Vietnamese sandwich is a selection of meats and vegetables from native Vietnamese cuisine such as grilled pork or pork sausage, grilled chicken, or ham plus coriander (cilantro) , cucumber, and pickled carrots and daikon combined with condiments from French cuisine such as pate along with jalapeno peppers and mayonnaise. They are served on fresh french bread loaves. In Vietnam they are often consumed for breakfast.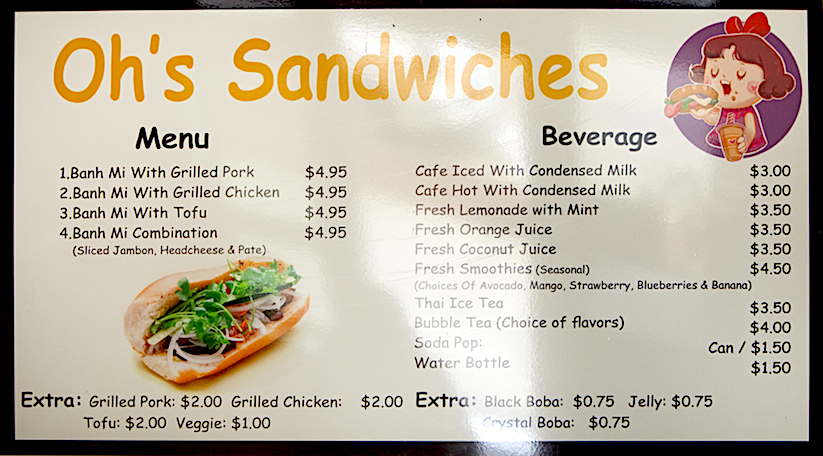 Also on the menu are a number of beverages from Iced coffees, to juices and Bubble Tea in your choice of flavors. Fresh smoothies are here too with seasonal flavors.
The hours will settle in next week, opening at 10 am to let people swing by to get their lunch orders filled, closing normally at 5pm so get your dinner orders in early. The hours may change depending on volume.