West Seattle Police Blotter week of 9-9-18
West Seattle Police Blotter week of 9-9-18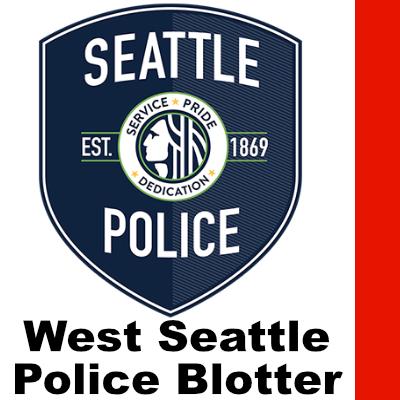 Mon, 09/10/2018
Tiny Burglary
A resident on S.W. Holden Street reported that someone entered her home sometime Saturday night or early Sunday Sept. 2. Value loss was stated at $2.
 
Misdemeanor assault at Navos
An officer was dispatched to an address on S.W. Holden Street on a report of an assault.  They manager of the Navos facility reported that a patient at that location was assaulted by another patient and wanted to report the assault and press charges but was taken to Harborview Medical Center first.
After returning to Navos, they called 911 to have the suspect taken into custody and removed from the facility. The victim stated the following: He was helping to clean the cafeteria inside the Navos facility. The victim was sitting at one of the cafeteria tables. He walked around the table to get to the other side, then stood up, and was punched with a closed right hand from behind. He was hit in the right temple and eye.  He fell to the ground and covered his head with his hands. He was restrained by Navos staff and taken to an isolation room. The reporting officer  observed what appeared to be swelling and discoloration on the right side of face in the area where he stated he had been struck.
The victim gave a recorded statement about the assault.  A second officer  spoke with a witness who  gave the same account of what occurred stating the victim was, "sucker punched from behind, then fell to the ground and covered his head in a fetal position." 
Due to the victim and witness statements and the physical injury to the victim, officer determined there was probable cause to arrest for assault.
 
Comments
Where is "police lottery". Last one dated 9-9-2018
Add new comment