Nominate your community MVP for the MLB 2023 All-Star Game
Nominate your community MVP for the MLB 2023 All-Star Game
West Seattle Thriftway awarding two tickets to All Star gam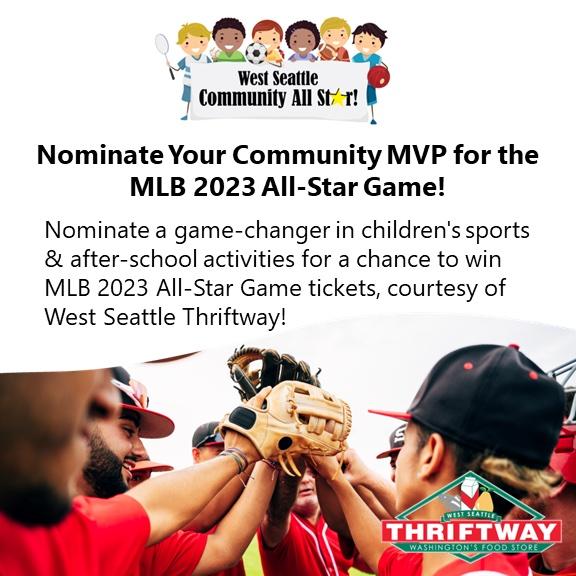 Fri, 06/30/2023
West Seattle Thriftway is seeking nominations for the West Seattle All-Star Giveaway, which aims to honor local individuals making a difference in children and youth sports and after-school activities. Nominate someone deserving today for a chance to win two tickets to the MLB 2023 All-Star Game on July 11th at T-Mobile Park.
From July 1st to July 8th, visit the guest services desk at West Seattle Thriftway to submit your nomination. Tell us about an All-Star in your community who exemplifies dedication, leadership, and a positive influence in children's lives through sports or after-school programs.
On July 9th, the winner of the Community MVP program will be contacted with the exciting news. They will receive two tickets to attend the MLB 2023 All-Star Game, a unique opportunity to witness the pinnacle of athletic excellence and sportsmanship.
Don't miss your chance to recognize and celebrate the remarkable individuals making a difference in your community. Nominate your Community MVP today at West Seattle Thriftway!