Super Santa joins the famous Menashe Christmas display
Super Santa joins the famous Menashe Christmas display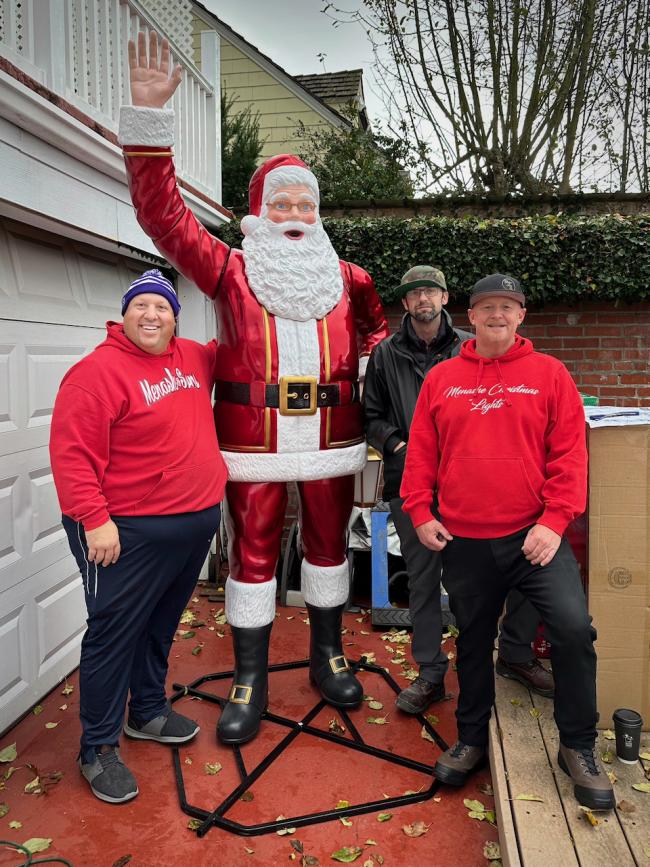 Sun, 11/19/2023
The famous Menshe family light display now with close to 150,000 lights will be joined this year by a large new part of the display. 
It's a giant Santa Claus, close to 10 feet tall that will go up as the display is installed over the next two weeks.
It is easily the largest in West Seattle and will go live at 4:30pm Dec. 1. 
The home is located at 5605 Beach Drive SW.
The "deer corral"  is back, new last year, as part of the display and 12 more new pieces will be seen on the site.
The lights go on at 4:30 pm daily and off at 11 pm
The Menashe display was featured on ABC television on their show the Great Christmas Light Fight in 2018.
Santa will arrive on Dec.16 from 5pm to 9pm and two live reindeer will be on hand. Hot cocoa will be served. Donations for the West Seattle Food Bank will be collected so bring your donations to the event and your Santa photos taken.
Josh Menashe said, "Santa Al Vincent, who has been part of the celebration for many years but was in poor health recently is coming out of retirement for a surprise visit one night this year."
The full display includes the centerpiece tree plus dozens of lit animals, characters, trains and much more.