West Seattle Events and Announcements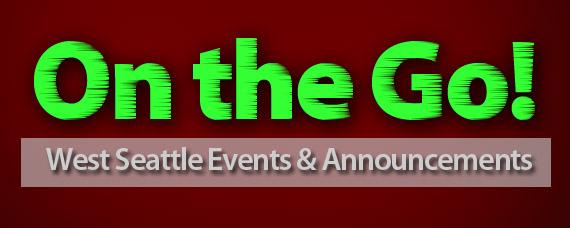 GriefShare Support Group
Grace Church
10323 28th Ave. S.W.
Saturdays through May 17, 10 a.m.—noon. This international grief recovery support group is open to anyone who has lost a loved one to death. You can start at anytime and it doesn't matter how long ago the death occurred. There is a one time cost of $15 for a journal. Contact: Barb at 206-932-7459 or Grace Church 206-937-8400.
2014 West Seattle 5K Run/Walk Registration Party
West Seattle Runner
3727 California Ave. S.W.
Sat., April 5, Noon-4 p.m. One last chance to register in person and receive the discounted $30/adult registration. This event will take place May 18 at Alki Beach. The first 100 participants are automatically entered in a drawing to win a new pair of running shoes from West Seattle Runner. Help celebrate the 6th anniversary of the West Seattle High School PTSA fundraiser! For information or to register - www.westseattle5k.com Keep fit and help WSHS.

Discovery Shop
4535 California Ave. S.W.
206 937 7169