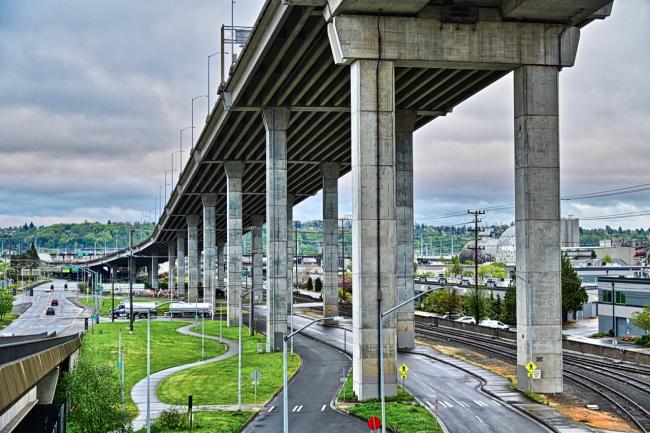 information from Seattle Department of Transportation
We're moving forward with West Seattle High-Rise Bridge stabilization. The City used emergency contracting authority to move with urgency in selecting a construction contractor to carry out Phase 1 stabilization work. 
We're happy to announce that Kraemer North America has been selected for Phase 1 construction and work is already underway.