Ballard's girls ultimate team finishes second in the state
Ballard's girls ultimate team finishes second in the state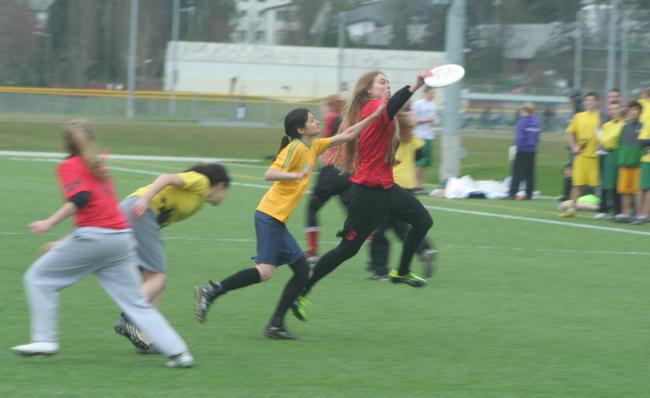 Photo by Jeff Birkner
Wed, 05/25/2011
The girls ultimate frisbee team played in the State Championship finals last night against the Northwest School. 
Northwest came out strong and it wasn't long before the Lady Beavers were trailing behind 7 to 3. Northwest continued to extend their lead and even after a Ballard time out, the Bevaers couldn't stop Northwest from scoring.
With ten minutes left in the game, Ballard was behind 12 against 4 but gained control of the disc and started to score. At five minutes left, Ballard had started closing the gap to 12-7.
"The Ballard girls had a slow start, but really picked it up the second half," said Coach Carmella Vizza. "Senior captains Sarah Edwards, Savanna Ryan, and Jessica Spaulding all made big contributions in turning the game around with multiple assists and scores."
But just before the end of the game Northwest answered back, defeating the Beavers 13 against 7.
This game ended the regular ultimate season and Ballard finished second in the State.
"All in all, this has been an amazing year for the Ballard girls' ultimate team and I couldn't be more proud," Vizza said. "Last year was our first year with a girls' team and this is our first year playing in the varsity division. Winning second place at the State Championship is quite an accomplishment."