Beavers Sports Roundup: Ballard athletes compete at State and National championships
Beavers Sports Roundup: Ballard athletes compete at State and National championships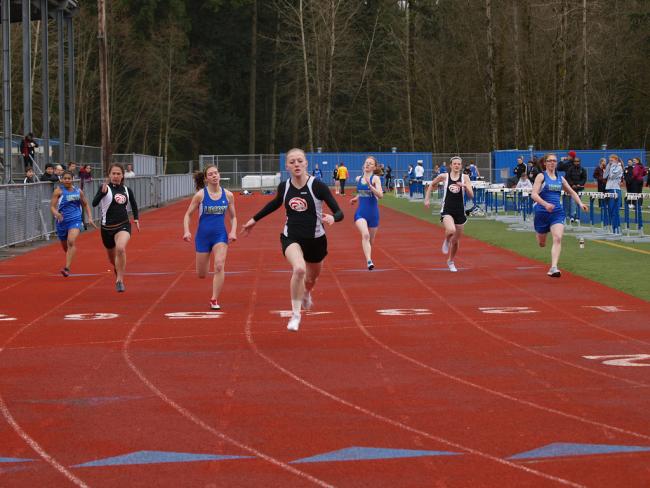 Courtesy of BHS Athletics
Mon, 05/30/2011
Ballard High School juniors, Alex Bowns and Emma Suchland, competed at the 4A Washington State Track & Field Championships at Mt. Tahoma High School.
They were the only two Ballard athletes that qualified for State and both finished in the top 12. Considering that Washington has some of the fastest high-school runners in the nation, running at the State meet is a huge accomplishment for these runners.
Bowns ran in the 3200 M (2 mile) and finished 9th with a new personal record time of 9:22:23.
Suchland ran in the 100 M dash and finished 11th with a time of 12:93.
In other sports news, four Ballard gymnasts competed in the 2011 Senior National Gymnastics Invitational in Florida. The four Beavers were part of a 12 member team representing the state of Washington.
Molly Barnes, Sarah Katsandres, Shannon Donnelly, and Taylor Stern competed in this three day event, which draws teams from 17 different states. Taylor Stern finished 10th in the floor event.