You Are What You Eat: Soy sauce - cut the salt but keep the flavor
You Are What You Eat: Soy sauce - cut the salt but keep the flavor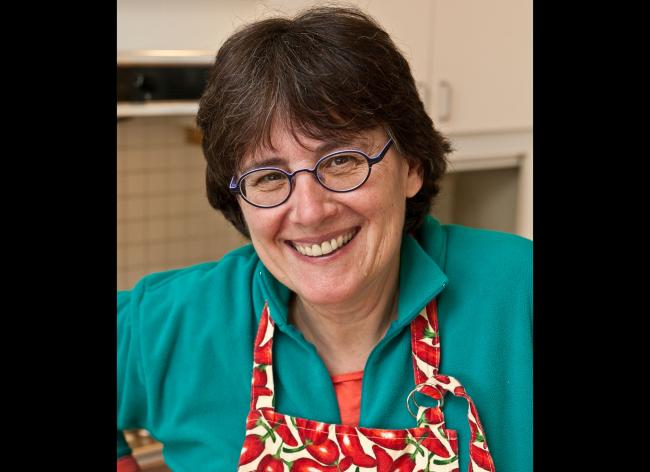 Katy G. Wilkens
Thu, 07/07/2011
It adds a meaty, brothy flavor to Asian foods, but soy sauce sometimes tastes like it's saltier than salt, if that's possible.
Soy sauce can vary in sodium content from brand to brand. Many have 1,000 mg in just one tablespoon - more than half of your day's allowance. Even the low-salt brands have about 500 mg per tablespoon!
Keeping sodium to a minimum, especially avoiding the "hidden" salt in processed foods, is the best thing to do to protect your kidneys.
To cut the salt in prepared soy sauce, try mixing it half and half with pineapple juice. The sweet-sour flavor of the juice will cut down on your need for a salty taste.
Here are some great substitute soy sauces that are low in sodium and gluten-free. Try them in the pepper steak recipe below. Make up a batch this week so you will be ready. My next column will use these low-sodium soy sauces in hoisin sauce and other Asian sauces that have a salty taste.
Low-Sodium Soy Sauce
2 tablespoons Herb-Ox* sodium-free beef or chicken bouillon
2 teaspoons red wine vinegar
1 teaspoon molasses
1/8 teaspoon ground ginger
Dash of black pepper
Dash of garlic powder
3/4 cup water
Mix all ingredients. Boil in an uncovered saucepan for 5 minutes or until volume is about a half cup. Keeps
refrigerated about 6 months. Shake before using. You can double or triple this recipe easily.
*Ask your grocery store to carry Herb-Ox bouillon if it's not on the shelf.
Nutrition Information (per tablespoon)
Calories: 10
Carbohydrates: 2 g
Sodium: 5 mg
Mushroom Soy Sauce
1-2 pounds mushrooms, any kind
2 cups red wine vinegar
2 cloves garlic
1/2 teaspoon ground ginger
1/2 teaspoon ground allspice or Chinese five spice
1/2 teaspoon mace or nutmeg
1/4 teaspoon ground black pepper
2 tablespoons molasses
2-4 tablespoons red or white wine
2 tablespoons brandy (optional)
Put mushrooms, spices, vinegar, molasses and garlic in large pan. Simmer for about an hour, stirring
occasionally. Strain through cheesecloth or coffee filter. Add wine and brandy. Pour into bottles. Cork and
refrigerate. Keeps about 6 months. This recipe doubles well.
Nutrition Information (per tablespoon)
Calories: 4
Carbohydrates: 1 g
Sodium: 2 mg
Asian Pepper Steak
1 pound flank steak, cut into 1/2-inch strips*
2 tablespoons sherry, rice wine or vinegar
2 tablespoons low-sodium soy sauce
1 teaspoons cornstarch
2 tablespoons oil
1 medium onion, sliced
1 green pepper, sliced into ½-inch by 2-inch strips
1 clove garlic, minced
4 tomatoes cut into sections
1/4 cup water
1/2 teaspoon sugar
1/4 teaspoon pepper
1/2 teaspoon fresh ginger, grated
Thickening
1 tablespoon cornstarch
2 tablespoons water
1 teaspoon low-sodium soy sauce
*Partially freezing the flank steak will make it easy to slice into thin strips.
Combine sherry, soy sauce and cornstarch. Add beef and marinate for 15 minutes.
Heat 1 tablespoon oil in fry pan or wok until hot. Stir-fry onion and green peppers for one minute. Add garlic, tomatoes, sugar, pepper, ginger and water. Stir-fry for another minute. Remove from pan and set aside.
Heat 1 tablespoon oil until hot. Stir-fry marinated beef until meat changes color. Add vegetables and thicken with cornstarch mixture. Serve over brown rice. Serves six.
Nutrition Information (per serving)
Calories: 213
Carbohydrates: 13 g
Protein: 17 g
Fat: 9 g
Sodium: 58 mg
Katy G. Wilkens is a registered dietitian and department head at Northwest Kidney Centers. She has a Master of Science degree in nutritional sciences from the University of Washington.