Pat's View: Minor Announcer
Pat's View: Minor Announcer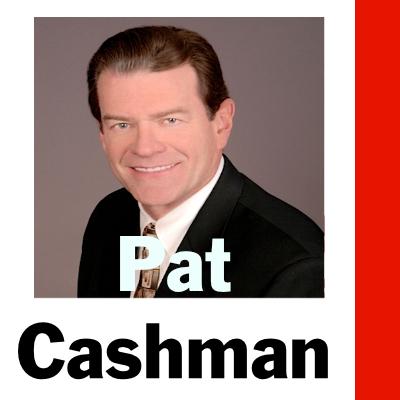 Mon, 07/31/2017
By Pat Cashman
Someone once said---perhaps after drinking heavily---that "the best jobs you will ever have in life are the ones you don't get paid for." Maybe so. But try telling that to the bank when your mortgage payment doesn't show up.
    Perhaps another saying is somewhat more apt: "Opportunities don't happen, you create them." And so that's just what some pals and I did a long time ago in a small town ballpark.
    Back in the 1970's, the three of us attended a minor league game at a stadium in my hometown of Bend, Oregon. (A few years earlier, the actor Kurt Russell had played second base for the local team. He later decided to get back to making movies---where he would have a better shot at meeting Goldie Hawn.)
    Like all somewhat naive young punks, my friends and I sat in the bleachers and decided we could do a better job as P.A. announcers than the guy we were hearing.
So after the game, we approached the owner of the Bend team and presented ourselves as potential new announcer hires. "Your timing is perfect," he said. "Larry (the current and somewhat elderly P.A. announcer) wants to quit. He says in a nine inning game he can never find time for a bathroom break."
   And so thanks to a bit of chutzpah---and Larry's small bladder---we were brought on. Compensation? The boss offered us free hot dogs and watered-down pop. But as negotiators, we wouldn't settle for that. We held out for free peanuts too. He reluctantly agreed.
   Our thinking was that all the intervals between innings should offer some kind of entertainment---especially since the games themselves sometimes did not. So we would play weird tunes, corny sound effects and offer up dumb contests. Example: "The first fan tonight to correctly answer this question wins a a jar of dirt from the mound!"
The question: "Which ball player had a candy bar named after him?"
    •    Babe Ruth
    •    Reggie Jackson
    •    Willie Snickers
Another contest was "Name That Smell." The correct answer was always the goofiest
submission we received---anything from "The visting team's locker room" to "The woman's perfume in seat number 14, row F."
   Sometimes we would do phony commercials between innings: Hank's House of Lard and Toupee World were mainstays. Occasionally, I would interview a fake local car dealer---with me playing both roles:
   CAR GUY: "So come on down and let us put you in a car. Unless you'd rather get into it by yourself."
   ME: "That's right, fans! Make your way to Horace Schmidt's Used Cars first thing tomorrow---where they say 'buy a car and drive it away.'
   CAR GUY: "No, we don't say that. We say 'buy a car and tow it away."
   ME; "Oh, that's right."  
   Since we also controlled the electronic scoreboard from our booth, we would sometimes put on a silly demonstration with a short but fast prerecorded tune---switching the balls, strikes and error lights on and off synchopated to the music. No bit was too stupid for us to try.
   My personal favorite routine was to bring on an old-time ballplayer named "Righty" Muldoon (because there were too many named "Lefty.") I would introduce him as one of the game's great storytellers---and I'd ask him to tell us one of his many baseball jokes. Regardless of the joke, they always ended the same:
   RIGHTY MULDOON: "…and so the third time he came to the plate, the umpire turned to him and said---"
   ME: "Sorry, Righty. We are out of time. The game's about to resume." That was the bit. No matter how many times "Righty" told a story, he never quite got to the punchline.  
At various times during the season---for no apparent reason---Santa Claus would walk out and wave to everybody between innings. We thought the incongruity of it---in the dead of summer---was hilarious. Another time it might be a gorilla or a horse---whatever costume we were able to find that day. 
   We took it too far one game when we had a guy in a Smokey the Bear suit walk out smoking a cigarette. The Forest Service was not pleased.
   As the season wound down we had already begun making plans for the stunts we would try next year---like a pea-eating contest (for smaller appetites). 
   We would point out celebrity look-alikes sitting in the bleachers ("Look who's joining us tonight, folks! It's the 27th president of the United States, William Howard Taft!") 
   We would even offer gift certificates to a fictitious but questionably named Italian restaurant called Salmonelli's. 
   But the team owner had other plans. "We've had 3 fans tell us you're OK," he said. "But 74 who said you stink." 
   The stinks had it. We were finished.
   What did we get out of it? Quite a lot actually: A very fun summer, an even deeper love for minor league baseball---and something to do with ourselves on a summer night.
   And also three brand-new peanut allergies.
Pat was a longtime cast member and writer on KING 5's Almost Live. He also appeared in the film Field of Dreams as a catcher's mitt. Cashman is a keynote speaker---and a fundraiser auctioneer---plus he co-hosts a weekly on-line talk show: Peculiarpodcast.com