Full Tilt Ice Cream expands to Capitol Hill and three more are coming
Full Tilt Ice Cream expands to Capitol Hill and three more are coming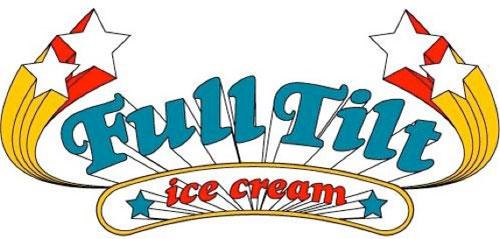 Thu, 09/07/2017
Justin Cline, owner of Full Tilt Ice Cream, confirmed that the company will be opening a 2,300 square foot facility formerly occupied by Starbucks at 328 15th Ave East on January 1st, 2018. He also said three additional Puget Sound area Full Tilt Locations are in the works.  
Full Tilt Ice Cream gained regional recognition (and love)  for their unique flavors of hand scooped ice cream made fresh at their South Park factory, like Ube (Sweet Potato), Mexican Chocolate, Thai Iced Tea; Vegan flavors like Mayan Chocolate.  Full Tilt is also recognized for honoring iconic Seattle people and fixtures with their "Icon Flavors" which include Mudhoney, Archie Mcphees, Scare Crow Video, the Fremont Troll, Sir-Mix-Alot, and SoundGarden.  
In addition to furnishing 20+ Vintage Pinball Machines and classic arcade games, the Capitol Hill Location will be the first Full Tilt to offer all natural (non-powder) soft-serve ice cream made with fresh dairy and offering unique flavors.  The Capitol Hill Full Tilt will also be the first location to make available a reservable Party Room.  In preparation for the new location, Full Tilt will also be giving one lucky Capitol Hill resident free ice cream for an entire year.  Capitol Hill Residents can enter to win already at www.MyFreeCone.com.  
"We are very excited to be opening a location in Capitol Hill" said Cline, "Our Ice Cream Shops are extremely family focused.  We offer flavors that appeal to kids, Northwest Craft Beers that satisfy adults and classic games that everyone can enjoy.  This location is off of the 'Pike/Pine Drinking Corridor,' and we intend to do some of the same popular events that our patrons in other neighborhoods appreciate like '2-Wheel Sundays', neighborhood events, and live music!  We will be announcing a special free music performance for opening day at the Capitol Hill location."