Ballard Performing Arts Playmakers Make a Splash with Metamorphoses
Ballard Performing Arts Playmakers Make a Splash with Metamorphoses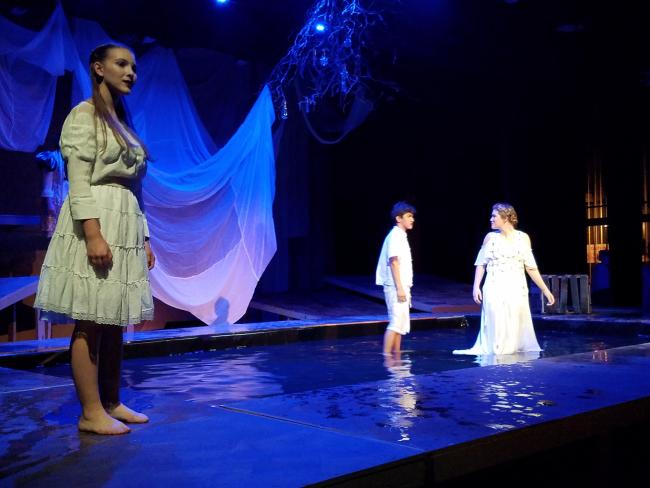 Wed, 10/11/2017
The Ballard High School Playmakers kick off the Ballard High School 2017-2018 Performing Arts season with the sensational theatrical experience of Mary Zimmerman's Tony-award-winning play Metamorphoses —a 10-act play based on Ovid's 15-volume work of Greek transformation myths.
Positioned in and around a large pool of water on the stage, 12 characters will enact adaptations of Ovid's talks. Metamorphoses juxtaposes the ancient and the contemporary in both language and image through meditations on creation, life, mortality, love, loss, human desire, spirituality and science (to name a few). Adapted from the classic Ovid poem, Metamorphoses , this play is staged in a series of vignettes that revisit the mythic tales of the likes of Midas, Hermes, Aphrodite, Orpheus and Eurydice. The tone of the drama likewise echoes the themes of change and contrast, from the humor of Phaeton's therapy session to the tragedy of Midas and his daughter. The show promises imagery, humor, a creative score, lush costumes--and of course both splash and splash-free seating from the custom-made 12-by-24-foot pool in which the entire cast will be immersed. (Patrons in the first few rows are advised to be prepared to get a little wet!) 
The play premiered in 1996, and various productions since have received multiple awards, including Tony Awards for Best Direction of a Play and the Best Play of 2002. The Ballard Playmakers production will include original compositions under the direction of sound designer, Erin Bednarz, an interdisciplinary artist who has worked with 25 Seattle-based theater companies, including Seattle Repertory Theatre and Intiman Theatre. The costumes were inspired and facilitated by producer and Ballard High School theater director Shawn M. Riley. The elaborate aquatic set was created by technical director and Ballard High graduate, Elijah Lancey, who worked on the school's production of Thoroughly Modern Millie in 2015. A multitude of student technicians and crew support these leaders' efforts.
Ballard High School is fortunate to have California Institute of the Arts graduate (and former student of Riley's), Chelsea DuVall as a guest director for this mind-blowing evening of theater. DuVall chose this play to complement the rest of Ballard Playmakers' season, which includes the classic works of modern American Theater and Musical Theater, Damn Yankees (March 2018) and Our Town (May 2018). DuVall says that Metamorphoses transports the audience "beyond our world, while staying anchored in truth and authenticity."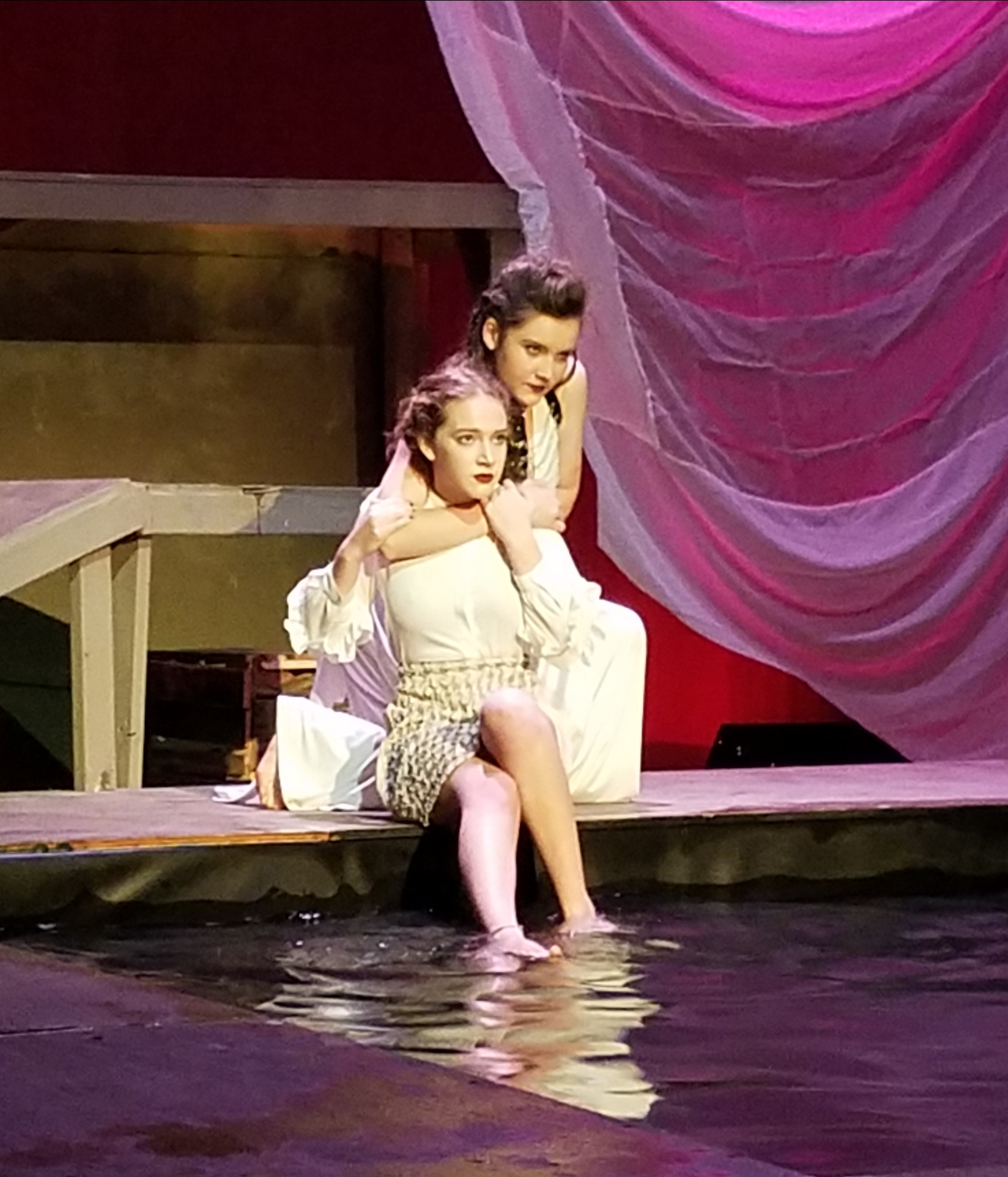 Performance Details
Metamorphoses will be performed at the Earl Kelly Center for Performing Arts at Ballard High School,
1418 NW 65th Street, Seattle, Washington, 98117; 7:30 p.m. curtain time with one 15-minute intermission. 
Tickets
Tickets are $15 for adults and $10 for students/seniors. Advance tickets at https://showtix4u.com ; (search for "Metamorphoses." Orders must be placed by noon on performance day.)
Cast:
The cast of Metamorphoses, many of whom are students who have also attended local elementary and middle schools, will play various roles throughout the performance.
Kate Garrison Caroline Harader Brendan Hickey Eileen MacDonald Iz MacMurchie Ellie McVickers Cassidy Murphy Skyler Neuen Diego Ortiz
Riley Stowell Erin Tangerberg 
About Ballard Performing Arts
The award-winning Ballard High School Performing Arts Program has gained regional, national, and international acclaim for their dynamic and inspired performances. The Music Department includes two concert bands, three concert choirs, two concert orchestras, percussion ensemble, two jazz bands, one jazz choir, multiple chamber ensembles and a marching band of nearly 200 musicians. The Theater Department offers classes in Technical Theater and Theater I and II, while the Ballard Playmakers produce two plays and one musical theater production each year. More than 450 students – approximately one fourth of the school – participate in these music and theater opportunities. Ballard Performing Arts sets a high standard of excellence for all students, ensembles, and productions while developing individual artistry through the study of high quality repertoire and exceptional performance opportunities. For more information: ballardperformingarts.org
Contact info
Shawn M. Riley, Ballard High School Theatre Director: smriley@seattleschools.org ; 206-252-1000 Chelsea DuVall, Ballard Performing Arts Guest Director, chelseaduvall@alum.calarts.edu ; 815-501-0069 Rachel Hart Rios, Ballard Performing Arts Board publicist bpabpublicity@gmail.com ; 206-465-8542