Sportswatch: Sports events worth keeping an eye on 6-11-18
Sportswatch: Sports events worth keeping an eye on 6-11-18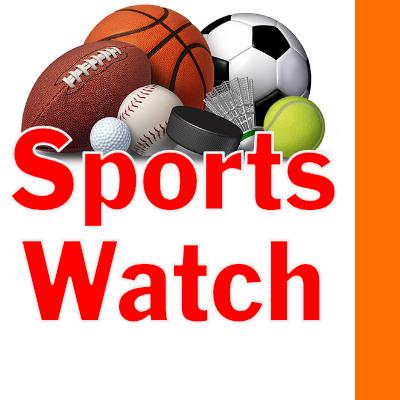 Sun, 06/10/2018
By Tim Clinton
SPORTS EDITOR
Semipro
Highline Bears
Highline's Bears start a string of 12-straight days of playing one game each on Tuesday.
The Bears visit the Walla Walla Sweets at 6:35 p.m. Tuesday and Wednesday before dropping in on the Cowlitz Country Black Bears at the same time Thursday.
Highline comes home to Mel Olson Stadium at Steve Cox Memorial Park in White Center to play the North Sound Emeralds at 7:05 p.m. Friday and the Redmond Dudes at the same time and place Saturday.
The Bears turn around to visit the Dudes on Sunday at a time to be announced.
Pros
Mariners
Seattle entertains the Los Angeles Angels for key American League West games at 7:10 p.m. Monday and Tuesday and at 1:10 p.m. Wednesday at Safeco Field.
The Boston Red Sox come to town for games at 7:05 p.m. Thursday and Friday and at 5:15 p.m. Saturday and 1:10 p.m. Sunday.
All Mariners games can be seen on ROOT Sports cable television.
Sounders
Seattle visits New York for a 5 p.m. game Wednesday that will be shown live on JOEtv.
Storm
Seattle hosts Chicago for 7 p.m. action at the KeyArena on Tuesday before entertaining Connecticut at 7 p.m. Friday on JOEtv.
Reign
The Seattle women's soccer team visits Washington for 4 p.m. action Saturday.
Seawolves
Seattle's ruby squad pays a 6 p.m. visit to Glendale on Saturday with ROOT Sports showing the action.
Rainiers
Tacoma wraps up a four-game series in Nashville with a 5:05 p.m. Monday contest before taking Tuesday off to come home to Cheney Stadium.
The Rainiers play the Omaha Storm Chasers at 7:05 p.m. Wednesday, Thursday and Friday before the Iowa Cubs come to town for a 5:05 p.m. game Saturday and a 1:35 p.m. game Sunday.
Emerald Downs
The Auburn horse racing track is open for action at 6:30 p.m. Friday and at 2 p.m. Saturday and Sunday.