Where you live as retiree can affect financial strategies
Where you live as retiree can affect financial strategies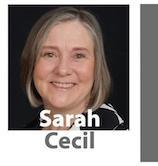 Wed, 07/25/2018
Provided by Sarah Cecil
Upon retiring, many people relocate to enjoy a more favorable climate, or to be closer to grown children, or to live in an area they've visited and enjoyed. If you, too, are thinking of moving someday, you'll want to study possible locations, but you also need to be aware that where you eventually decide to live can greatly affect your savings and investment strategies – both now and during your retirement. 

Here are some relocation costs to consider:  

Housing – Not surprisingly, the larger the city, the more expensive the housing is likely to be. Also, locations near an ocean or the mountains tend to be more costly. But the type of housing you select – house, apartment or condominium – also can affect your financial picture in terms of initial expense, maintenance and possible tax benefits. Plus, you can now find newer types of arrangements, such as senior cooperative housing, in which you own a share of the community and have a voice in how it's run.  

Health care – If you are 65 or older when you retire, you'll have Medicare to cover some of your health care costs, though you'll still likely need to purchase some type of supplemental coverage. However, out-of-pocket health care expenses may vary in different parts of the country, so this is something else you'll want to check out before relocating. Of course, the availability of good medical facilities may be just as important to you as health care costs.  

Taxes – You may hear about people moving to a different state to lower their tax burden during retirement. A few states don't have personal state income taxes, and many others offer favorable tax breaks on retirement income, so, if taxes are a major concern, you'll want to research the tax situation of prospective retirement locations. You may also want to consult with your tax advisor. 
These aren't all the areas you will need to consider when estimating your total cost of living in a retirement destination, but they should give you a good idea of what you can expect. And your choice of where to live as a retiree can affect your financial strategy in at least two ways: how you invest today and how much you can withdraw from your retirement accounts when you're retired. 

Regarding how you invest today, you should evaluate whether your current investment strategy is likely to produce the resources needed to support you adequately in the retirement location you've chosen. So, for example, if you think you're going to live in a fairly expensive place, you may need to reduce your expenses, delay retirement or work part time. 

Your choice of a retirement destination also may affect how much money you withdraw each year from your 401(k) and IRA. When choosing an appropriate withdrawal rate, you'll need to consider other variables – your age, the amount of money in your retirement accounts, other available assets, etc. – but your cost of living will be a key factor. A financial professional can help you determine the withdrawal rate that's right for you. 

When you retire, it can be a great feeling to live where you want, but you'll enjoy it more if you're fully aware of the costs involved – and the financial steps you'll need to take.
This article was written by Edward Jones for use by your local Edward Jones Financial Advisor. 
Edward Jones Financial Advisor