Sportswatch; Sports events worth keeping an eye on week of 8-26-18
Sportswatch; Sports events worth keeping an eye on week of 8-26-18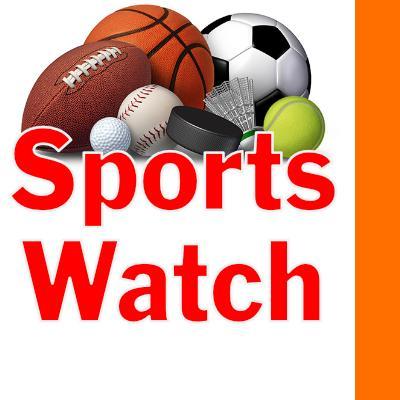 Sun, 08/26/2018
By Tim Clinton
SPORTS EDITOR
High schools
Football
Kennedy Catholic will pay a 7 p.m. visit to Chief Sealth at  the Southwest Athletic Complex as the regular high school football season gets underway Friday and Mount Rainier entertains North Creek at 8 p.m. at Highline Memorial.
West Seattle goes on the road to South Sound Stadium to play North Thurston at 7 p.m. as Ballard visits Juanita. Foster opens against Woodinville at Pop Keeney in Bothell at the same time.
Evergreen hosts Franklin at 5 p.m. at Highline Memorial and Highline goes to Ingraham at 7 p.m.
Seattle Lutheran opens at 1 p.m. Saturday at West Seattle Stadium against Taholah.
Girls soccer
The Highline Public Schools jamboree starts at 9 a.m. Saturday involving Highline, Evergreen, Mount Rainier and Tyee at Highline Memorial.
Pros
Mariners
Seattle visits the San Diego Padres for a 7:10 p.m. game Tuesday and a 12:40 p.m. game Wednesday before going to Oakland for four key games against the A's.
The action starts at 7:05 p.m. Thursday and Friday, at 6:05 p.m. Saturday and 1:05 p.m. Sunday.
Mariners games can be seen on the ROOT Sports cable television network.
Seahawks
Seattle concludes preseason play with a 7 p.m. home game against the Oakland Raiders at Century Link Field on Thursday.
Channel 13 television will carry the action live.
Sounders
Seattle hosts Kansas City for a 1 p.m. game Saturday that will be shown on JOEtv.
Storm
WNBA playoff semifinal action continues Tuesday for Seattle with the Storm hosting Phoenix for game No. 2 at 7 p.m. at the KeyArena.
Seattle turns around to visit Phoenix on Friday and again on Sunday if necessary. Game five would be back in Seattle next Tuesday.
ESPN2 is showing Tuesday and Sunday's action live with ESPNews/NBA TV showing Friday and next Tuesday's.
Reign
Seattle is off until Sept. 7 when it visits Portland at 7 p.m. in its regular season finale.
Rainiers
Tacoma wraps up its home schedule at Cheney Stadium with a 7:05 p.m. game against El Paso on Monday before visiting Las Vegas at 7:05 p.m. Tuesday, Wednesday and Thursday.
The Rainiers go on to El Paso to play a 6:05 p.m. game Friday and Saturday, a 5:05 p.m. game Sunday and a 12:05 p.m. season finale next Monday.
Emerald Downs
The Auburn horse racing track is open for action at 6:30 p.m. Friday, 5 p.m. Saturday and 2 p.m. Sunday.
Colleges
Husky football
The University of Washington opens its season Saturday, meeting Auburn for a 12:30 p.m. clash in Atlanta.
Channel 4 will show the action live.
Cougar football
Washington State University visits Wyoming for its opener at 12:30 p.m. Saturday on CBS Sports.
Comments
Life is in motion. Exercise is good for your health. Good sportswear plays a vital role in the exercise. Our store has the best sportswear in the world. If you want to have the best clothes in the world, welcome to our store.http://jidian.ebcoo.net/ 
Add new comment