Bernard meets the bureaucracy
Bernard meets the bureaucracy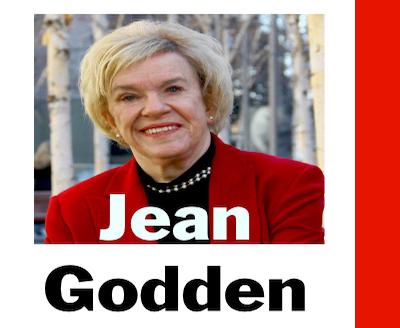 Mon, 10/08/2018
By Jean Godden
In the aftermath of a weekend of extreme political trauma (the contentious Ford-Kavanaugh hearing), there was one news story that brought smiles to Seattle faces. It was the rescue of Bernard, a West Seattle orange tabby, known as Tubby for his Falstaffian eating habits.
A quick recap of the Seattle Times story, reported by Mike Rosenberg: Bernard's owner Abi Harmon came looking for him on a Saturday morning. She heard a pitiful meow and found him stuck atop a 40-foot wooden utility pole, framed by a tangle of electrical wires.
Cats, with their curved claws, are pros at climbing upwards, but not well equipped for descending. Most cat owners know this, often to their dismay.
What to do? Harmon first tried the Seattle Police Department non-emergency number, but was told police don't do cat rescues. Firefighters at the nearby fire station allowed that, yes, they sometimes do rescues; but not with live wires involved.
Harmon next tried Seattle City Light and was told the utility might send someone to take a look, no guarantees. Harmon tried arborists and other services, but again was turned down because of possible live voltage. Meanwhile, West Seattle neighbors, alerted by Bernard's ear-piercing cries, were devising plans involving a 30-foot metal ladder, a long wooden board and a sleeping bag.
But fire and police crews halted the neighbors' risky, jury-rigged attempt. It was time for hand-wringing.
Finally, a friend told Harmon to contact her First District councilmember. She sent an email to Councilmember Lisa Herbold's office. Sixteen minutes later an aide called back. Soon after, a City Light crew arrived with a bucket truck and rescued the cat.
Afterwards there was reverse finger pointing. A City Light spokesman said that it was just a coincidence that the councilmember's office appeared to be the driving force. The spokesman claimed that, while they ordinarily don't do cat retrieval, they already had been dispatched to help the Fire Department.
The take-away from this bureaucratic run-around is that, after some 12 hours, Bernard was saved. He is now resting his vocal cords, back at his food dish and making up for lost calories.
If there is a message here (and we're always looking for one), it is that contacting a councilmember isn't a bad thing to do. Bernard got rescued and maybe an elected official can sort out city responsibilities, if any, for future emergencies. Does one first call the police? fire department? And shouldn't City Light help out when electric wires are a danger to a pet or to would-be rescuers?
In this case, dangling wires shown clearly in Seattle Times news photos, might have resulted in a pet tragedy as well as a widespread power outage. West Seattle may have the rescue crew to thank for a Saturday evening of uninterrupted electric usage.
Meanwhile, comments on the Seattle Times website offered some helpful and some not-so-helpful suggestions to pet owners. Among them was the notion that cats are better kept indoors for the sake of the bird population. Not that it is easy to confine our feline companions, most of them remain keenly intent on breaking out.
But keeping a cat indoors (if at all possible) also works for the cat's own sake, keeps him/her safe from preying coyotes, murderous automobiles and from those 40-foot utility poles.