Healthy and home-cooked in a hurry
Healthy and home-cooked in a hurry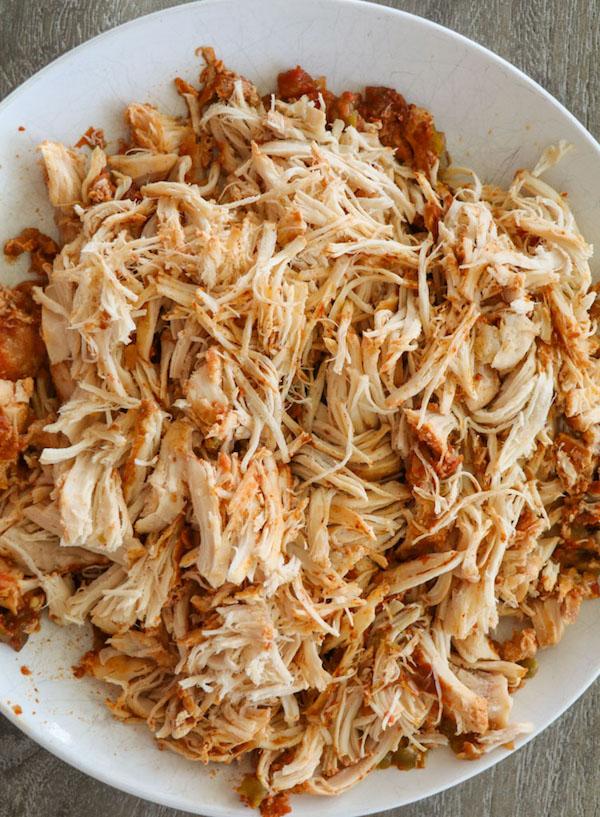 Mon, 10/15/2018
By Katy G. Wilkens
Home-cooked meals are always your healthiest choice. They will almost always contain less salt than takeout options or processed foods, but may take time to prepare. Using a microwave oven is a great way to cut back on the time you spend cooking.
Tips for microwave cooking:
Cover — Put a lid over your food, but leave enough space to let steam vent. If you use plastic wrap, poke a hole to let the steam out.
Containers — Use a microwave-safe container. Many dishes have a microwave-safe symbol on the bottom. Avoid metal dishes or baking trays.
Power Level — Use high power to cook tender foods with high moisture such as ground beef, poultry, vegetables and fruits. Low heat is best for cooking eggs, cheese and solid meat.
Size — Cut food in uniform sizes and arrange foods from the outer edge to the middle so they cook more evenly.
Stir — Stir food about halfway through the cooking time to help even out the temperature and get rid of cold spots.
Stand — Let food stand for about 3 minutes after you take it out of the microwave; it will continue to cook and get hotter.
Microwave Taco Meat
Use this microwave taco meat recipe as a starting point for a meal. You can make a taco, burrito or taco salad, or fill tortillas and cover with red sauce for enchiladas. Add some of your favorite vegetables like bell peppers, onions and frozen corn. Serve the meat inside a low-sodium corn tortilla or pair it with a side dish to make a complete meal.
1 pound ground beef
1/4 cup water
1 packet Mrs. Dash Taco Seasoning or homemade taco seasoning (see recipe below)
Place ground beef in a microwave-safe dish. Crumble beef as much as possible. Add 1/4 cup of water and packet of Mrs. Dash Taco Seasoning or homemade taco seasoning and stir. Cover and microwave 4 to 6 minutes. If beef is still pink, continue to cook in 30-second intervals until meat is 160 degrees and no longer pink.
Nutrition Information:
Calories: 272, Carbohydrates: 0 grams, Protein: 29 grams, Sodium: 73 milligrams
Microwave Shredded Chicken
Try this quick way to cook chicken. It makes chicken that is more moist than other methods. Use in breakfast omelets, quiches, burritos, tacos and salads.
1 pound raw chicken breast
1 cup water
1 packet of Mrs. Dash Taco Seasoning or homemade taco seasoning (see recipe below)
Place chicken breast in an 8-by-8-inch microwave-safe baking dish. Add water until one third of chicken is covered. Cover dish with plastic wrap. It is not necessary to poke a hole because you are creating a steam bath for the chicken.
Cooking time varies depending on amount and thickness. Start with 5 minutes and then check temperature. If the chicken is not ready, continue cooking in 30-second intervals, until chicken reaches 165 degrees. Carefully remove plastic wrap and shred chicken by pulling it apart with two forks. Add to rice, noodles, omelets, etc.
Nutrition Information:
Calories: 136, Carbohydrates: 0 grams, Protein: 26 grams, Sodium: 52 milligrams
Homemade Salt-Free Taco Seasoning
If you can't find Mrs. Dash Taco Seasoning, make your own. It will keep for months.
1/4 cup chili powder
1 tablespoon ground cumin
1 tablespoon onion powder
1 teaspoon dried oregano
1 teaspoon garlic powder
1 teaspoon crushed red pepper
1/2 teaspoon cinnamon
Mix all ingredients together and store in an airtight container; lasts for one year.
Nutrition Information:
Calories: 14, Carbohydrates: 3 grams, Protein: 1 gram, Sodium: 3 milligrams
[Katy G. Wilkens is a registered dietitian and department head at Northwest Kidney Centers. The National Kidney Foundation Council on Renal Nutrition has honored her with its highest awards: the Susan Knapp Excellence in Education Award and the Joel D. Kopple Award for significant contributions in renal nutrition. See more recipes at www.nwkidney.org.]