Sportswatch
Sportswatch
Sports events worth keeping an eye on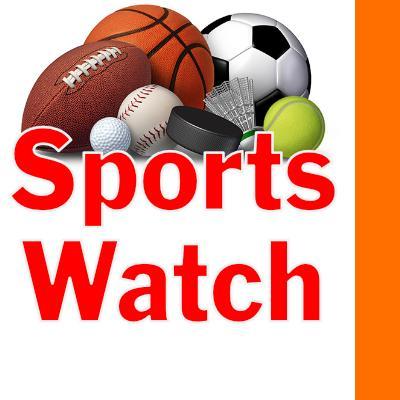 Mon, 10/29/2018
By Tim Clinton
SPORTS EDITOR
High schools
Football
Kennedy Catholic pays a 7 p.m. visit to Puyallup at Sparks Stadium for a playoff Friday as Ballard goes to Vancouver to play Mountain View in a 7:30 p.m. playoff.
Mount Rainier goes to Bellarmine for a 7 p.m. non-playoff game Thursday and Evergreen will be home at Highline Memorial playing Kingston on Friday.
West Seattle entertains Sammamish at 7 p.m. Friday at the Southwest Athletic Complex and Highline goes to Renton Memorial at the same time to play Lindbergh.
Chief Sealth travels to Ingraham for a 7:30 p.m. game Friday.
Girls soccer
West Seattle plays for the Metro League's third-place berth at 7 p.m. Tuesday at the SWAC against Holy Names.
Kennedy Catholic goes to Curtis High School to take on Kentridge at 5:30 p.m. Thursday.
Volleyball
Mount Rainier and Kennedy Catholic will both be involved in the West Central District tournament at Kent-Meridian on Saturday.
JFK plays Puyallup at noon and Mount Rainier meets Graham Kapowsin at 2 p.m.
West Seattle plays Holy Names in a 5 p.m. match at Lakeside on Tuesday and Chief Sealth goes to Eastside Catholic at 7 p.m. as Ballard entertains Cleveland.
Cross country
State action for all classifications takes place at the Sun Willows Golf Course in Pasco on Saturday.
The wheelchair race starts off the day at 9:30 a.m., followed by the 1B/2B girls at 10 a.m.
The 4A boys cap off the day with a race that begins at 2:30 p.m.
Girls swimming
Hazen High School in Renton is hosting the Class 2A West Central District meet starting at 5 p.m. Friday with finals beginning at 4 p.m. Saturday.
The Sea-King Class 3A meet involving Metro League teams takes place Friday and Saturday at the Mary Wayte Pool on Mercer Island.
The 4A WCD meet was held this past weekend at Curtis.
Pros
Seahawks
After a trip to London, a bye week and a trip to Detroit, the Seattle Seahawks will finally be at home at CenturyLink Field again next Sunday.
Seattle will entertain the Los Angeles Chargers for a 1:05 p.m. game that will be carried on Channel 7 television.
Sounders
Seattle opens Major League Soccer playoff action Sunday with the time and opponent to be determined.
Thunderbirds
Seattle visits Spokane for a 7:05 p.m. Western Hockey League match Tuesday before going to Prince George for a pair of games.
The Thunderbirds will play 7 p.m. matches there on Friday and Saturday.
Colleges
Husky football
The University of Washington hosts Stanford this coming Saturday at 6 p.m. in a game to be shown on the Pac-12 network.
Cougar football
Washington State University will be at home in Pullman playing the California Bears at 7:30 p.m. Saturday.
ESPN will air the game live.
Husky volleyball
Washington entertains Arizona State for a 7 p.m. Friday match before Arizona at 12 p.m. Sunday.
The Pac-12 network will carry Sunday's contest.
Husky men
Washington opens its season Thursday with a 7 p.m. home game against Seattle Pacific.
The action can be seen on the Pac-12 network.
Cougar men
Washington State University will play its opener Sunday, hosting Walla Walla for a 4 p.m. contest in Pullman.
Cougar women
The Cougars open with a 7 p.m. Monday exhibition game against Warner Pacific.
Bulldog men
Gonzaga University opens with a 6 p.m. home game in Spokane against Central Washington University on Thursday.