Sportswatch
Sportswatch
Sports events worth keeping an eye on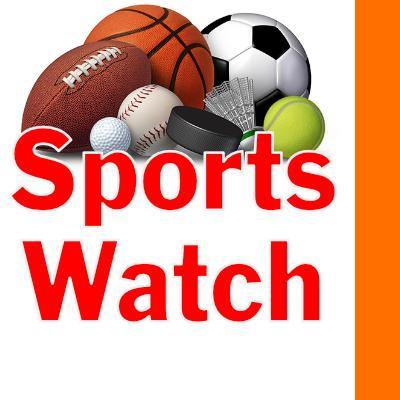 Mon, 11/12/2018
Tim Clinton
SPORTS EDITOR
High schools
Volleyball
Kennedy Catholic has earned its way into the state Class 4A tournament that will take place this Friday and Saturday at the Yakima Valley Sun Dome.
The tournament action, which also includes the 3A bracket, lasts all day starting at 8 a.m. Friday through an 8:15 p.m. match, and starts up again Saturday at 9 a.m.
The 4A final caps off the tournament at 7 p.m. Saturday.
Pros
Seahawks
The Green Bay Packers will provide the competition for Seattle in a 5:20 p.m. game at CenturyLink Field on Thursday that can be seen on Channel 13 television.
Thunderbirds
Seattle hosts the Spokane Chiefs for a 7:05 p.m. Tuesday Western Hockey League match at the Showare Center in Kent before visiting them at 7:05 p.m. Friday.
The Thunderbirds host the Portland Winterhawks at 6:05 p.m. Saturday at Showare.
Colleges
Husky football
Washington plays its last home game of the season Saturday when the Oregon State Beavers come to town for 1:30 p.m. action.
The game will be carried on the Pac-12 cable television network.
Cougar football
Arizona comes to Pullman for action against Washington State University's high-flying football team this Saturday at 7:30 p.m.
Husky men
Washington entertains San Diego for an 8 p.m. Monday game before visiting Santa Clara at 5 p.m. Sunday.
Monday's action can be seen on the Pac-12 network.
Husky women
The Huskies visit Tulane for a 1 p.m. Sunday game.
Cougar men
WSU visits Seattle University for a 7 p.m. game at the Showare Center in Kent this Wednesday.
Cougar women
The Cougars entertain Nebraska at 7 p.m. Friday before getting a visit from UC Davis at 1 p.m. Sunday.
Redhawk men
Washington State University visits Seattle University at 7 p.m. Wednesday at Showare before the Redhawks host Southern Utah at 1 p.m. Sunday.
Redhawk women
Seattle University goes to Arizona for 2 p.m. Friday action before dropping in on Hawaii at 4:30 p.m. Sunday.
Falcon men
Seattle Pacific University is at home playing Westminster College at 7 p.m. Friday.
Falcon women
Azusa Pacific comes to SPU for a 5 p.m. Friday game.
Bulldog men
Gonzaga hosts Texas A&M for an 8:30 p.m. Thursday game on ESPN2.
Bulldog women
The Lady Bulldogs host Idaho State at 6 p.m. Tuesday before visiting UNLV at 3 p.m. Sunday.