Sports Watch
Sports Watch
Sports events worth keeping an eye on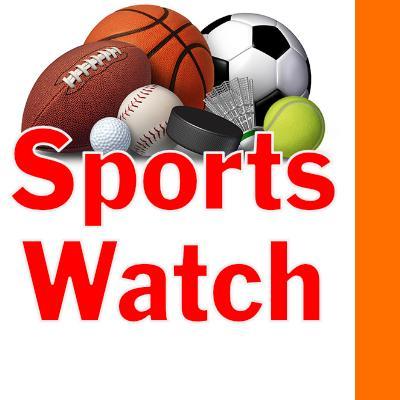 Mon, 11/19/2018
By Tim Clinton
SPORTS EDITOR
High schools
Boys basketball
Chief Sealth will be hosting a jamboree at 1 p.m. Saturday that will also include Foster, Seattle Lutheran and West Seattle as well as Auburn Riverside, Eastside Catholic, Lynnwood, Monroe, Shelton, Sultan and Vashon Island.
Pros
Seahawks
Seattle visits Carolina for 10 a.m. National Football League action Sunday that can be seen on Channel 13 television.
Thunderbirds
Vancouver visits Seattle for a 7:05 p.m. Western Hockey League match at the Showare Center in Kent this Wednesday and Calgary comes to town for 7:35 p.m. action Friday.
The Thunderbirds go on the road to Portland to play the Winterhawks  at 6 p.m. Saturday.
Colleges
Apple Cup football
Washington drops in on Washington State for a big Apple Cup game starting at 5:30 p.m. Friday in Pullman. The Pac-12 Northern Division title will go to the winner.
The action will be televised live on Channel 13.
Husky men
Washington visits Texas A&M for an 8:30 p.m. game Tuesday before going to Minnesota for 3:30 p.m. action Wednesday.
Tuesday's game will be carried by ESPN2.
Husky women
The Huskies visit Duke for a 10:30 a.m. game Friday.
Husky volleyball
Washington hosts the Oregon Ducks for a 6 p.m. game Wednesday before wrapping up its season with a 4 p.m. Saturday match at Washington State.
Cougar men
Washington State University hosts Cal Poly for a 6 p.m. game Monday before entertaining Delaware State at 7 p.m. Saturday.
Both games can be seen on the Pac-12 cable television network.
Cougar women
WSU visits CSUN for a 7:30 p.m. game Friday.
Redhawk men
Seattle University will be at home playing Denver at 12 p.m. Friday before hosting Fairfield at 3  p.m. Saturday.
Redhawk women
Seattle goes to Portland State for 2 p.m. Saturday action.
Falcon men
Seattle Pacific University drops in on St. Cloud State for a 5:30 p.m. Friday game.
Falcon women
SPU entertains Holy Names at 7 p.m. Tuesday.
Bulldog men
Gonzaga visits Illinois for an 8:30 p.m. Monday game that can be seen on ESPN2 before going to Arizona to play Iowa State in Tuesday action.