It's the coffee, Old Bean
It's the coffee, Old Bean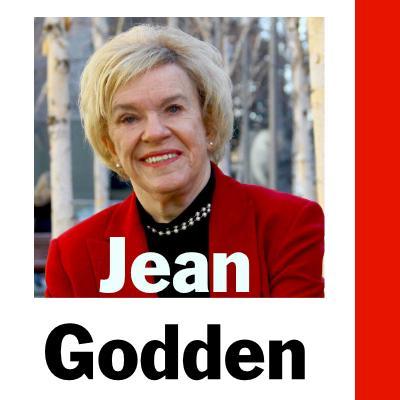 Mon, 01/28/2019
By Jean Godden
Seattle coffee lovers just received a wake-up call -- not that we needed an alarm in this over-caffeinated city. However, we are hearing that a new survey claims Seattle is no longer the number one coffee city in the nation.
As an admitted coffee addict, my first reaction is to protest: It simply isn't so. But a recent Apartment Guide Survey has compiled the numbers of coffee outlets in U. S. cities over 100,000. That survey claims three U.S. cities had more coffee retailers per capita than Seattle.
Surpassing Seattle in this "best cities for coffee lovers" contest were Berkeley, Ca., Vancouver, Wa., and San Francisco. Berkeley has one coffee shop for every 2,073 residents; while Seattle lagged behind at number four with one shop for every 2,308 people.
The Apartment Guide finding seems flawed when it is almost impossible to travel any commercial block in Seattle without encountering at least one coffee site. You often can find two or three outlets within a single Seattle skyscraper. More than once I have arranged to meet a friend at the Columbia Tower Starbucks, then waited patiently in the large Fourth Avenue store, only to find my friend sipping a latte in the 40th-floor Starbucks.
Seattle has hardly any deficit of coffee dens. And that's the way that it should be, since Seattle has long been considered the coffee capital of not just the nation, but the world.
Some background: Starbucks (named for Moby Dick's first mate) arrived in Seattle March 30, 1971 when three young Seattleites, University of San Francisco classmates, pooled their resources and established a business roasting and selling coffee beans. The three -- Gordon Bowker, Zev Siegl and Jerry Baldwin -- had grown fond of high-quality coffee during their student years.
For its first dozen plus years, Starbucks didn't sell coffee drinks -- only gourmet beans. It wasn't until Howard Schultz, hired on as marketing director in 1982, resigned in 1986 and later found investors and bought the company that Starbucks took off. The rest is history. The phenomenal marketing success, spurred by Starbucks and Schultz, put Seattle on the map as a synonym for coffee.
Today Starbucks with 29 thousand stores worldwide is still the giant. But Starbucks is hardly the only place to drink coffee in Seattle or in other coffee-loving cities. The quest for caffeinated drinks has spawned dozens of brands. In Seattle, you can buy guidebooks to help you navigate espresso dens that appeal to individual tastes, places like Espresso Vivace, Victrola Coffee Roasters, 909 Coffee and many others.
In light of the Apartment Guild study, Seattle may have lost its "number one coffee city" banner. But that is just the raw numbers. What really matters is quality not quantity and here's the rub. Many people say that other cities do not treat coffee beans like Seattle. San Francisco, for one, has become infamous for serving under-roasted beans that have a bitter, acid flavor.
Seattle long ago discovered -- or better yet rediscovered -- the coffee culture, a tradition that dates back a thousand years to Arab traders. It was they who cultivated the first plantations and boiled the beans creating a drink they called qahwa ("that which prevents sleep").
It took Starbucks and its trademarked green mermaid to elevate the coffee culture to present day status. Some years back, when I was a city columnist, I was assigned to cover Schultz's speech, given just prior to Starbucks' initial stock offering. He arrived at the Chamber of Commerce meeting holding a two-pound tin of Maxwell House. What was driving Starbucks' success? Schultz said the secret was allegedly inferior coffee in that metal can.
Seattle taught us to wake up and smell the beans. Given the finding of the Apartment Guild Survey -- whoever they are -- Seattle today may lack the most coffee shops by a few hundred. But never doubt that this city still has the world's most potent caffeine culture.