Sports Watch
Sports Watch
Sports events worth keeping an eye on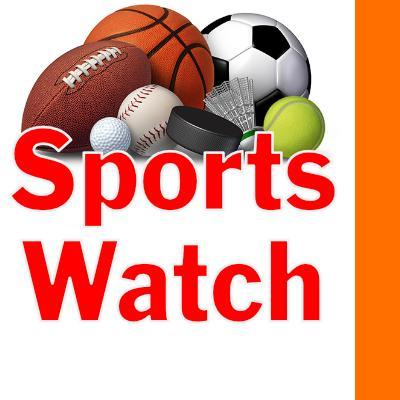 Fri, 02/01/2019
By Tim Clinton
SPORTS EDITOR
High schools
Boys basketball
It's playoff time in the South Puget Sound League 2A and North Puget Sound League 4A ranks.
Enumclaw High School is hosting NPSL boys action, with Kennedy Catholic playing Decatur at 6 p.m. Friday and Mount Rainier meeting Auburn at 4 p.m. Saturday.
In the SPSL 2A tournament, Highline pays a 7 p.m. visit to Renton on Friday with Foster going to Franklin Pierce for a 7:30 p.m. game.
The tournament concludes Saturday with sites and times determined based on seeding after the Friday games.
Highline lost its opener to Steilacoom on Monday, 64-44.
Meanwhile in the Metro League, the regular season concludes Friday with Chief Sealth hosting West Seattle at 8:30 p.m. and Ballard going on the road to Roosevelt.
Metro tournament action runs Monday through Friday, with Chief Sealth hosting a district qualifying tournament for lower seeded teams and the University of Washington hosting the championship tournament for higher seeded teams.
Seattle Lutheran concludes it regular SeaTac season with a 6 p.m. Saturday visit to Bush.
Seattle Christian hosts Charles Wright at 7 p.m. Friday in its Nisqually League finale.
Girls basketball
Three local teams will see playoff action Friday in the SPSL 2A.
Foster hosts Fife in a 6 p.m. game as Tyee travels to Foss to play Orting at 5:15 p.m. and Highline goes to Franklin Pierce to play the host Cardinals at 6 p.m.
Action concludes Saturday at sites and times to be determined by the Friday results.
Tyee opened with a 36-30 win over Washington on Monday before losing to top seeded White River on Wednesday, 63-10.
Foster was an 83-49 winner over Lindbergh in its Wednesday opener and Highline lost to Eatonville, 59-35, on Monday.
Kennedy Catholic is playing in the NPSL 4A girls tournament, taking on Enumclaw at 6 p.m. Friday at Auburn Mountainview.
Chief Sealth hosts West Seattle at 7 p.m. Friday as the Metro League regular season concludes and Ballard wraps up its regular season at Roosevelt at the same time.
Metro playoffs run Monday through Friday of next week.
Chief Sealth is hosting district qualifying action for lower seeded teams as the high seeds go to the University of Washington to play in the championship tournament.
Seattle Christian hosts Charles Wright at 5:15 p.m. Friday before visiting Bellevue Christian at 4:30 p.m. Saturday and hosting Annie Wright at 7 p.m. Tuesday as the regular Nisqually League season draws to a close.
Pros
Seawolves
Seattle's defending Major League Rugby championship team visits San Diego for a 3:30 p.m. match Saturday.
The Seawolves are based at the Starfire complex in Tukwila.
Thunderbirds
Seattle hosts the Everett Silvertips for a 7:35 p.m. Western Hockey League match at the Showare Center in Kent on Friday before visiting them at 7:05 p.m. Saturday.
The Thunderbirds go to Victoria for 7:05 p.m. action Tuesday and Wednesday.
Stars
Tacoma's indoor soccer team is in El Paso playing the Coyotes at 6:15 p.m. Friday.
Colleges
Husky men
The high-flying University of Washington men's basketball team, which stands at 7-0 in Pac-12 play, hosts the UCLA Bruins for a 1 p.m. Saturday game that can be seen on the ESPN2 cable television network.
Cougar men
Washington State University entertains the USC Trojans at 4 p.m. Saturday in a game carried on the Pac-12 cable television network.
Husky women
Washington visits USC for a 7 p.m. Friday game before dropping in on UCLA at 12:30 p.m. Sunday.
Cougar women
The WSU Cougars are at UCLA playing a 7 p.m. game Friday before visiting USC at 2 p.m. Sunday.
Redhawk men
Seattle University hosts California Baptist at 7 p.m. Saturday.
Redhawk women
Seattle visits California Baptist for a 1 p.m. Saturday clash.
Falcon men
Seattle Pacific University entertains Western Washington University for a 4 p.m. Saturday game.
Falcon women
SPU's women are off until next Thursday, when they host Central Washington University at 7 p.m.