Mayor Durkan mourns Seattle Civic Leader and former Deputy Mayor Bob Royer
Mayor Durkan mourns Seattle Civic Leader and former Deputy Mayor Bob Royer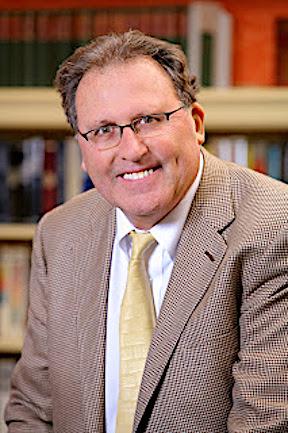 Wed, 04/17/2019
Mayor Jenny A. Durkan issued the following statement on the passing of Seattle civic leader Robert J. Royer, who served as Deputy Mayor of Seattle from 1978 to 1983, in addition to serving in countless other civic roles in the Northwest over the last four decades. Mayor Durkan's statement:
"Seattle has lost a brilliant public servant, and the Northwest has lost a devoted son. From his leading role in resolving the High Ross Dam dispute in 1984, to being the driving force in creating more affordable housing, to helping Seattle City Light become known as 'The Nation's Greenest Utility,' to his leadership role at civic treasures like HistoryLink, to leading the 'Royer Roundtable' now known as the City Maker Breakfast, Bob Royer was a transformative force in the history of Seattle."
"Just as important, as a friend and mentor, Bob was also a transformative force in the lives of countless people in Seattle, both young and not so young. Bob filled every room with humor, intelligence, and deep warmth."
"Seattle is a better place because of Bob Royer." 
"My thoughts are with Bob's beloved wife Barb, his brother, former Mayor Charley Royer, his children, Amy, Chloe and Ari, his grandchildren, the entire 'Royer Clan,' and Barb and Bob's countless dear friends as they mourn his passing."
Comments
I went straight to KING after graduation from the UW in 1971 and was hired as a news cameraman and editor.
Bob was one of the brilliant reporters the Bullitt family had assembled to transform KING into
what it was in the early/mid '70's: arguably the best TV news operation in the country.
Bob was one of the key reasons KING in the 70's was as great as it was.
I'll miss his brilliant thinking, and his caustic wit.
Jerry Kemp
My memories of Bob begin with grade school through High School in Oregon City, Oregon where we both graduated in 1961. Bob was special even then and was the "wit" of our class. When my life also brought me to the Puget Sound area, I was not surprised to see Bob taking a major role in Seattle television broadcasting and later a leadership role in Puget Sound politics. May he rest in peace after a life well lived!