Drink a beer with a woman?
Drink a beer with a woman?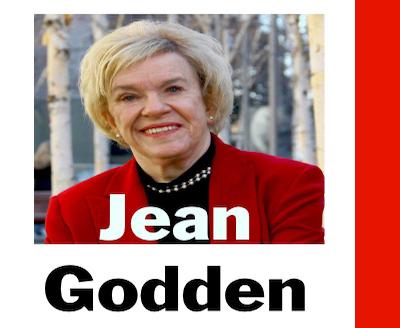 Mon, 06/03/2019
By Jean Godden
Likeability is the big issue on the national political scene these days. Pundits are viewing the ever-growing field of Democratic candidates for the presidency and speculating on their "likeability." Can a candidate appeal enough -- be liked enough -- to be elected?
One thing that stands out in the presidential derby is that the 17 or more male Democratic candidates have higher likeability numbers than the six women candidates. Women in the race all have face image problems.
They say Sen. Elizabeth Warren is "too wonkish." They flaw Sen. Amy Klobuchar as "too mean." Sen. Kamala Harris, a former prosecutor and attorney general, must defend a record. Sen. Kirsten Gillibrand suffers from a pro-gun past; Rep. Tulsi Gabbard is saddled with a dubious foreign policy and Oprah spiritual guru Marianne Williamson relies heavily on positive thinking.
In other words, there are questions about how much voters "like" the women candidates. This same likeability factor weighed heavily against Democratic candidate Hillary Clinton when she ran against Donald Trump. Yet Trump, surprisingly enough, managed to get elected despite a distinct lack of charm. Would you want to "have a beer" with The Donald? What would you say to a man who brags about abuse of women?
Likeability is an odd standard. And female politicians are particularly burdened when it comes to achieving high marks. Part of the reason is garden variety sexism -- the everyday put down of women, the idea that they're okay if they "know their place."
It's really a double bind: women can be liked or competent, but rarely both. If a woman is tough and assertive, she won't be liked. If she's friendly and approachable, she's apt to be considered ineffective. All this goes back to the fact of what we have been trained to know what leadership looks like. Is a leader male or female? And are women who aspire to be leaders somehow different?
Likeability in politics is associated with an emotional connection between candidates and voters; it's what makes a politician click. What would it mean if we could reinvent what it is that makes a candidate likeable? Suppose likeability was no longer who you'd want to "have a beer with" but instead someone whom you can depend on to do the work.
In this city and state, we are already beginning to reshape our standards. When it comes to electability, we have managed to elect two women senators, half of our congressional delegation and the majority of our Supreme Court justices. We've had two women governors and we continue to elect numbers of women legislators and mayors. We're not only electing more women; we're electing more diverse women. In this state at least, women have gained enough likeability to achieve that elusive leadership factor.
Meanwhile, the amazing success of women candidates in the congressional midterms is a sign that this might be underway on the national level as well as here on the local level. In 2018, people went to the polls and turned to a new kind of member of Congress: women of widely diverse backgrounds, young women and women of color.
If American voters can learn to like and trust women in Congress in record numbers, maybe they can contemplate backing women as presidential candidates. And maybe they can even like them.
Comments
"Drink a Beer with a Woman?" Reminds me of my college days when on Friday nights that's about all we long legged boys thought about, finding a girl to go dancing and drinking with. We considered girls rather likeable and wonderful creatures...uh, for the most part that is. Well, later, life taught us to be a little more circumspect on the issue.
Godden if on this D-Day anniversary, you choose to plant your flag on the mole hill of diversity and 'gynocracy', have at it. You push a false narrative of diversity.
There may be a chance to elect a female US President if based on a Margaret Thatcher model, PM, UK. When she spoke, one knew she came from conviction of belief, strength, and seriousness. She led the UK through two wars, an economic recovery, faced down the IRA terrorists in Northern Ireland, and formed a bulwark against Soviet aggression along with Reagan and statesmen in West Germany. On the down side, she stabbed Rhodesia in the back and went along with the destruction of South Africa.
Where is America's Thatcher? What you want, Godden, is a US female president with all the correct trappings of solid blue liberalism, or, better word, totalitarianism. .
A recent article recounted a survey of young people in Seattle concerning cities they preferred to live in. In some elements such as housing they chose Dallas and Houston over Seattle. This perhaps is an intuitive reaction to the mess the 'leaders' have made of the city and King county. Youngsters were promised a utopia of multiculturalism, tolerance, and diversity. Instead they see themselves surrounded by pestilence and crime that is eating away their wonderful city. Growing up they watched their parks and ball-fields become homeless and druggy living quarters. If they wanted to play football, they saw their moms picking up used needles to not expose players to HIV and other killer diseases. These kids knew at heart this was not right and they waited for someone to change things, instead it got worse. Now they want out.
The young white kids in schools learned to glorify other cultures and races and, to celebrate their own culture and European heroes was the equivalent of being racists. Many of the young learned Seattle is sick and watched as their beautiful city decayed.
What we are witnessing is the equivalent of the French Revolution in slow motion. This is what the founders sought to avoid. They distrusted democracy and saw it as mob rule. For good reason they restricted voting rights and provided for only direct election of the House. The electoral college was put in place to guard against madness of the crowds. Much of the West Coast is experiencing a one party existence, and like in Cuba and the Soviet Union the voting outcome is always known.
If Washington State had a governor, which it does not, he would declare martial law in King County and Seattle, dissolve the city and county government, arrest the mayor and sheriff, activate the guard and proceed to clean up the city and restore order.
There's talk that in LA an out break of plague is possible due the slums created by homeless, illegal aliens, drug addled and what have you. Meanwhile, San Fran is covered in human feces and used needles. Governor Newsom (AKA, New-Scum) could be within his rights to take over all the major cities and counties and clean them up. He won't, but the federal government could. If, or maybe when, the plague breaks out in LA, San Fran, Portland, or Seattle, Trump could take over these cities because they will have become a national threat.
Godden if you select a battle, pick one worthy of the effort, do not chatter on about the number of females in office here and there. That is of no significance, although it is a safe thing to talk about in your neck of the hills.
Add new comment