Sportswatch
Sportswatch
Sporting events worth keeping an eye on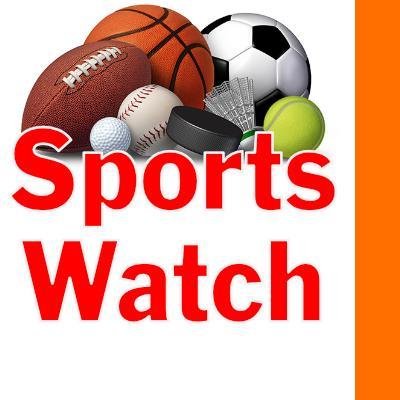 Thu, 07/25/2019
By Tim Clinton
SPORTS EDITOR
Semipro baseball
Highline Bears
Highline visits the Northwest Honkers for a 5:30 p.m. Pacific International League game Thursday.
The Bears come home to Mel Olson Stadium in White Center to play Cascade at 7:05 p.m. Friday, Everett at 7:05 p.m. Saturday and the Northwest Reign at 6:35 p.m. Monday.
Highline goes on the road to Yakima Valley for 6:35 p.m. action Tuesday and Wednesday before hosting PSSBL at 7:05 p.m. next Thursday.
Youth swimming
Southern Division
The Gregory Seahurst pool in Burien will host Southern Division championship meet action at 4 p.m. next Thursday.
Pros
Mariners
Seattle entertains the Detroit Tigers for 7:10 p.m. Major League Baseball games this Thursday and Friday at T-Mobile Park and for 1:10 p.m. action Saturday and Sunday.
The Mariners go on the road to Texas to play the Rangers at 5:05 p.m. Tuesday and Wednesday.
All of the games can be seen on ROOT Sports cable television.
Sounders
Seattle visits Houston for a 5 p.m. Major League Soccer match Saturday on JOEtv.
Storm
Seattle's next action is Friday, Aug. 2 when Washington comes to town for a 7 p.m. game on NBA TV.
Reign
The Reign hosts Chicago for a 1 p.m. women's soccer match at Tacoma's Cheney Stadium on Sunday.
Rainiers
Tacoma is in Reno for 7:05 p.m. Pacific Coast League baseball action Thursday before going to Sacramento for games at the same time Friday and Saturday and for a 1:05 p.m. game Sunday.
The Omaha Storm Chasers visit the Rainiers at 7:05 p.m. Tuesday, Wednesday and Thursday at Cheney Stadium.
Emerald Downs
The Auburn horse racing oval will be open for action at 6:30 p.m. Friday, 5 p.m. Saturday and 2 p.m. Sunday.
Comments
Hello Tim. Good to see that you are still posting stories. You are a legend!