No more manholes? What's next?
No more manholes? What's next?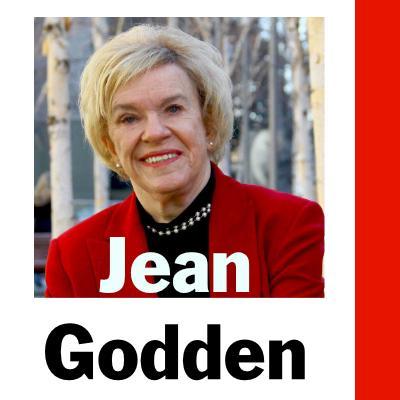 Mon, 08/05/2019
By Jean Godden
Berkeley, California, has long been a bastion of liberal thinking and a catalyst spreading its innovative ideas to other municipalities and jurisdictions.
Recently that city again made headlines with the news that Berkeley no longer has any "manholes." From now on, those city's utility covers will be called -- ready for this? -- "maintenance hole covers."
That was the result when the Berkeley City Council voted unanimously in favor of a law that dictates gender neutral terms. In city ordinances, sisters and brothers are now "siblings" and individuals must be referred to as "they" even if referencing only one person. Berkeley Councilmember Lori Droste explained, "Gender has no relevance in whether you can perform work and receive services. Women and nonbinary folks are just as entitled to accurate representation."
Berkeley's new law will apply to traffic, health and safety regulations, garbage collection, environmental rules, construction permits and all the business of the city. But although official language has changed, the city's 1,500 employees are not obliged -- at least not yet -- to follow the new rules in conversation.
What happens in California seldom stays in California. In fact, Berkeley thinking like banning smoking in restaurants and adopting strict vehicle emission standards often ends up sweeping the country.
However, this time Berkeley is not ahead of the game. In fact, the California city was slow in catching up with Seattle and Washington State. Both our city and this state have been pioneers in working to update the English language when it comes to gender.
Flash back to 2007 when Seattle councilmembers (no longer called "councilwomen") Jan Drago. Sally Clark and I sponsored gender neutral legislation that changed language in city ordinances. Seattle's manhole covers officially became "utility covers," perhaps a little easier on the tongue than Berkeley's "maintenance hole covers." Other Seattle designations also became inclusive by changing fireman to "firefighter" and policeman to "police officer."
Meanwhile, the Washington State Legislature began debating gender usage in state laws. In April, 2013, Governor Inslee finally signed a state ordinance, kicking off a six-year rewrite of 3,500 state statutes that saw fishermen become "fishers" and freshmen turn into "first-year students."
One exception to the state law, sponsored by then state Sen. Jeanne Kohl-Welles (now a King County Councilmember), exists when it comes to words like "airmen" and "seaman." Washington state's military divisions insisted on keeping the historic designations.
Not to be outdone, King County voters voted in 2017 to convert language in the county charter to gender neutral terms. Two years later, councilmember Kohl-Welles, joined by councilmembers Kathy Lambert and Claudia Balducci, sponsored a ballot measure to alter language in county codes "wherever possible." That mean that "he" and "she" pronouns will switch to words like "individual" and "person."
The change in language, while jolting to some traditionalists, has not alarmed linguists. Keith Johnson, linguistics chair at the University of California, Berkeley, points out that the English language has been evolving away from gender-specifics for years. Johnson cites changes such as using "flight attendant" rather than steward or stewardess.
Then, too, different languages vary widely. Spanish and French languages depend heavily on gender identity while Finish and Mandarin vocabularies are gender neutral. Does using gender neutral language affect one's thinking? Possibly. While linguists argue what effect words have on thinking, most of them acknowledge that gender-neutral Finland has fewer sexist barriers.
Change won't happening overnight. There are slow adjustments and occasional slipups; you can be forgiven for talking about your "manuscript" or noticing an item's superior "workmanship."  In the long run, we are going to be better for making our language -- both our legal documents and conversational language -- more gender neutral. As Whoopi Goldberg once famously said, "Actresses can only play a woman. I'm an actor and I can play anybody."
Comments
Hey Jean! Thanks for giving attention to these ongoing efforts at inclusion. Fun fact:!At KC, we went with the "maintenance hole covers" to maintain the same initials as "manhole covers". Some of them are stamped with the initial and we wanted to avoid making the labels confusing or worse, adding unnecessary expense to update them.
Add new comment