Sportswatch
Sportswatch
Sporting events worth keeping an eye on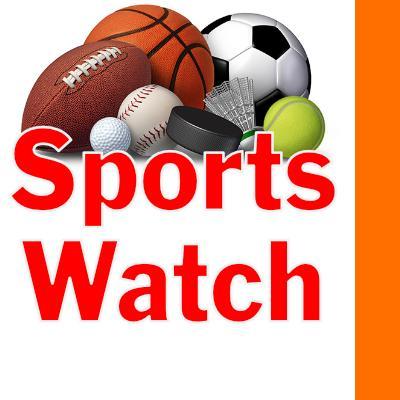 Tue, 08/27/2019
By Tim Clinton
SPORTS EDITOR
High school
Fall sports
Practices for all fall sports are now underway, but many are still open for new additions.
Contact respective schools for more information.
The fall season opens locally with four North Puget Sound League golf matches next Thursday, Sept. 5.
Mount Rainier has a 3:15 p.m. boys home match against Hazen at Riverbend as the girls go to Hazen.
The Kennedy Catholic girls host Tahoma at Glen Acres at 3 p.m. as the boys visit Tahoma.
Football opens the next night.
Ballard hosts Juanita at 7 p.m. as West Seattle entertains North Thurston and Highline hosts Ingraham.
Chief Sealth is on the road in Blaine as Evergreen visits Foss and Foster goes to Fife.
Kennedy Catholic hosts Bethel in a 5 p.m. Saturday game to be televised nationally on ESPN and Mount Rainier visits North Creek at 7 p.m.
Pros
Mariners
Seattle hosts the New York Yankees at 1:10 p.m. Wednesday at T-Mobile Park before going to Texas to play the Rangers at 5:05 p.m. Thursday, Friday and Saturday and 12:05 p.m. Sunday.
The Mariners drop in on the Chicago Cubs at 11:10 a.m. Monday and 5:05 p.m. Tuesday before visiting the Houston Astros at 5:10 p.m. next Thursday.
Mariners games are carried on ROOT Sports cable television.
Seahawks
Seattle concludes its National Football League preseason with a 7 p.m. Thursday home game against the Oakland Raiders at CenturyLink Field.
The game will be shown on Channel 13 TV.
Sounders
Seattle hosts the Los Angeles Galaxy for a 3 p.m. Sunday Major League Soccer match at CenturyLink Field on Fox Sports 1.
Storm
Seattle's Women's National Basketball Association squad hosts Atlanta at 4 p.m. Sunday before visiting Phoenix at 7 p.m. Tuesday and Los Angeles at 7 p.m. Thursday.
Sunday's action will be aired on JOEtv, Tuesday's on ESPN 2 and Thursday's on CBSSN.
Reign FC
Next up for the women's soccer team is a 7 p.m. Saturday, Sept. 7 home match against Orlando at Cheney Stadium in Tacoma.
Rainiers
Tacoma is in Fresno for 7:05 p.m. Pacific Coast League baseball games Wednesday and Thursday before going to Las Vegas to play the Aviators at 7:05 p.m. Friday, Saturday and Sunday and at 12:05 p.m. Monday.
Emerald Downs
The Auburn oval is open for horse racing action at 6:30 p.m. Friday, 5 p.m. Saturday and 2 p.m. Sunday.
Thunderbirds
Seattle opens its hockey preseason with matches at the Angel of the Winds Arena in Everett this weekend.
The Kent-based team takes on Vancouver at 11:30 a.m. Friday, the Tri-City Americans at 3 p.m. Saturday and the Everett Silvertips at 7 p.m. Sunday.
Colleges
Husky football
Washington opens its season by hosting Eastern Washington University at noon Saturday at Husky Stadium.
The Pac-12 network will show the action live.
Cougar football
Washington State University hosts New Mexico State at 7 p.m. Saturday in Pullman on the Pac-12 network.
Husky volleyball
Kennedy Catholic graduate and West Seattle resident Shayne McPherson and the University of Washington Huskies are playing in Hawaii this weekend.
The Huskies play St. John's at 7:45 p.m. Friday and San Diego at the same time Saturday.