Keeping Track
Keeping Track
Where area sports stars meet their future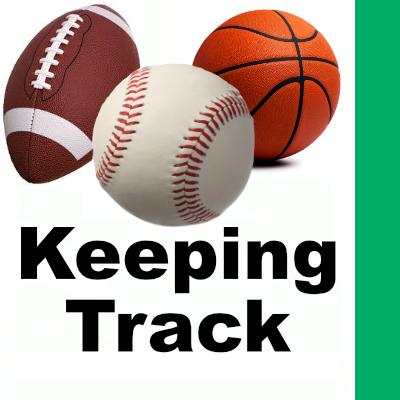 Wed, 08/28/2019
By Tim Clinton
SPORTS EDITOR
Kela coming on for Pirates
Chief Sealth graduate Keone Kela has been solid of late for the Major League Baseball Pittsburgh Pirates.
The right-handed reliever has a 2-0 record through 23 games and has lowered his earned run average to a sparkling 3.05.
Brigham 2-2 with Marlins
Thomas Jefferson graduate Jeff Brigham now has a 2-2 record and a 5.61 ERA through 19 games with the Major League Miami Marlins.
Brett plays for Cleburne
Highline graduate Ryan Brett is now playing second base for the Cleburne Railroaders of the American Association.
Brett is batting .259 over 224 at bats and 57 games with the Railroaders after hitting .238 in 23 games for the Kansas City T-Bones of the same independent league.
Mann pitching in Japan
Mount Rainier graduate Brandon Mann is 1-2, 4.14 for Chiba Lotte in Japan.
Mann is a 35 year old left-handed pitcher.
Barnette on restricted list
Thomas Jefferson graduate Tony Barnette finds himself on the restricted list for the Chicago Cubs.
Barnette is a right-handed reliever who has split time with the Chicago Cubs and minor league Iowa Cubs this year after spending most of the season on the injured list
Ledbetter with Eastern
West Seattle resident and O'Dea graduate Dylan Ledbetter is a red shirt senior defensive lineman for the Eastern Washington University football team that opens at the University of Washington this Saturday.
Two Eagles are Huskies
Two former Federal Way Eagles are members of the University of Washington football team this fall.
Chico McClatcher is a senior wide receiver for the Huskies and Alphonzo Tupatala is a freshman linebacker.
Cougars have two area grads
Washington State University has two area graduates on its football team in Pullman.
Foster graduate Blessing Leiato is a red shirt freshman running back for the Cougars and Federal Way graduate Trey Davis is a true freshman defensive back.
McPherson returns for Huskies
Shayne McPherson, a West Seattle graduate who went to Kennedy Catholic High School, is back with the University of Washington women's volleyball team as a senior libero.
Young plays WSU women's soccer
Mount Rainier graduate Rose Young is a freshman defender for the Washington State University women's soccer squad.
Two on Western volleyball team
The Western Washington University volleyball team boasts two freshmen players from the area in setter Malia Aleaga from Kennedy and defensive specialist Tupu Lologa from Federal Way.
Area grads play soccer for Vikings
The Western men's and women's soccer teams have one local player each.
Kennedy graduate Ryan Schaefer is a senior forward for the men's team and Federal Way graduate and Des Moines resident Karina Provo a sophomore defender for the women's.
Springer swims with Cougars
Federal Way graduate Jewel Springer is a freshman member of the women's swimming team at Washington State University.
Three row for Huskies
Three area graduates are rowers in the University of Washington crew program.
Mount Rainier graduate Austin Regier is a senior while the sophomore rowers include Chief Sealth graduate MacKenna Cameron and Kennedy graduate McKenna Bryant.
Please contact us at timc@robinsonnews.com if you have information for Keeping Track.