Scott's View: Are there solutions to homelessness?
Scott's View: Are there solutions to homelessness?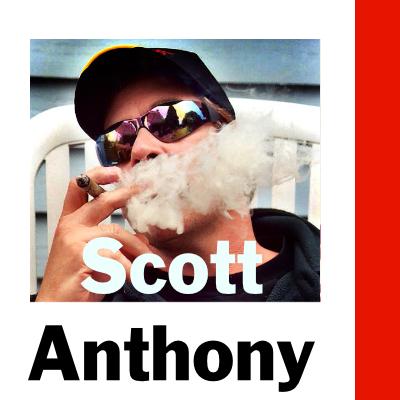 Mon, 09/02/2019
By Scott Anthony
We took Mrs. Anthony's Mom to dinner at a restaurant on Friday evening and just about the time we finished, a woman walked up to our table wearing a head scarf and sweater, holding a handmade sign.
It took me a moment to process that she was begging. Her voice was nearly inaudible in the noisy restaurant so the sign told the story, 'Please Help, I have three children and no money for food.'
I shook my head 'no' and she hesitated a moment longer, a sad vision, then moved to another table.
I turned to my wife and to Mom, mixed with surprise at the boldness and some guilt for dismissing the woman, and soon a hostess arrived and escorted the woman out of the restaurant. I watched as she continued approaching the diners in the outside seating area.
Later, as we drove home and came to a stop at the light on the freeway on ramp and noticed this scene in the photo. The young guy with his sign, dirty and unkempt but seemingly able-bodied.
I don't give usually money to panhandlers, but Mrs. A does on occasion when conditions warrant, like when I'm driving and it's safe to roll the window down and and she can thrust a few dollars out. The individuals who practice panhandling increase in number as the weather warms and they vary by gender, age and condition. The hand-held signs vary too, in message and effectiveness, and on another freeway off ramp in Tacoma just a week previous we came upon a 30-something woman sobbing as she stood in waning daylight. Roaring traffic and fumes around the intersection, she looked absolutely stricken and before I could even consider rolling down my window, the light turned green and it was time to to go.
I want to help them, and while my concern is always modified by the idea that we make our own beds, it is hard when you see some individuals, like the woman on the offramp crying.
These people didn't exist when we were kids. We might have had the occasional bum pass through, but they never made signs and preyed on the guilt of motorists stuck at lights, and while homelessness and begging don't always go hand in hand, the two issues are commonly connected.
I asked Mom about what homelessness was like when she was young and she said she remembers her dad driving down through Seattle where a large Hooverville was located in the Sodo area. Her dad was a hard-working businessman with a family and he, like most of the residents of that shanty-town had a distaste for organized charity. Herbert Hoover's 'New Deal' fell short of providing meaningful help to depression-era citizens who were used to working.
Every able body worked back then, and the people who couldn't were anomalies. A disability like a missing limb (that was not uncommon following WW1 and WW2) was not terribly unusual, but a listless freeloader was rare. Back in her Dads day, the Hobos were nearly celebrated for their self-sufficiency and free lifestyle. Remember 'King of The Road?'
So modern homelessness is a notably different problem than it was in 1930's. Alcohol and substance abuse, physical and mental health issues are on the rise. According to a recent survey by King County Coalition For Homelessness, there are, on average about  12,000 homeless on the streets or staying shelters in the King County area. About 50% of these people suffer from medical issues like diabetes or advanced cardiovascular disease.  Substance abuse, including alcohol is pervasive among the displaced and King County residents spend about a billion dollars a year on medical, police, non-profit and governmental support efforts annually. The problem has become so bad that Seattle is ranked 2nd in highest number of indigent population in the nation (with San Francisco ranking number 1) and according to Komo 4 reporter Eric Johnson, the police forces tasked with handling homelessness-related emergency calls have been stripped of authority to control the problem by lenient laws and a permissive court system. According to Johnson, who reported about this in a recent, hour long feature he called 'Seattle Is Dying', an anonymous survey filled out by local cops say that Seattle is known around the country as 'Free-attle' for free housing, free money and food and our needle programs. The law enforcement agencies who work at enforcing the lax laws passed by city governments complain that individuals who are arrested for drug violations are routinely released the next day only to reoffend.
But while passing new laws with deep consequences and long-term confinement might help in the short-term, what can be done to mitigate the problem of homelessness in a lasting way?
Complex problems require solutions that are multi-faceted. The laws that currently exist should be revamped to allow police to have more authority and the court systems need to incarcerate offenders long enough to allow social programs to be administered. One program that seems to be working in Finland and in the U.S. is called 'Housing First' and it is based on the supposition that social problems like substance abuse and mental health are more easily remedied if the patron has a permanent address. The disadvantaged are given housing leases they they are required to pay rent for, along with government benefits to help make that happen. All of this costs taxpayers of course, but the concept is to provide immediate stability at a lessor cost than what it takes to repair issues that are left to the decay of neglect .
We already have charitable organizations that already offer necessary help like United Way and Union Gospel Mission, The Millionaire Club and Goodwill. And according to the Coalition For Homelessness, deeply subsidized affordable housing is the most promising first step solution.
So when we see someone on a street corner holding a cardboard sign, should we respond or ignore? One suggestion from the Portland Rescue Mission is to hand them a 'Care Kit' in the form of a clear, zip lock bag with  bottled water, a fast food gift card, a granola bar and hygiene kit. A list of local shelters along with a note of encouragement is useful too.
Resources:

Union Gospel Mission 206-622-5177

Crisis Intervention Line – dial 211