Final section of Alaskan Way Viaduct removed; The face of Seattle has changed
Final section of Alaskan Way Viaduct removed; The face of Seattle has changed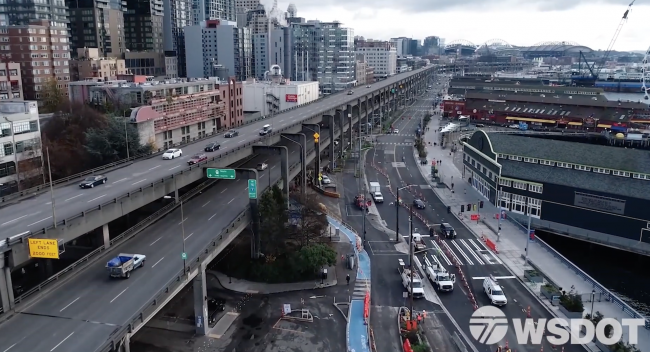 Mon, 09/23/2019
Now the viaduct is truly only a memory.
WSDOT's contractor Kiewit finished demolishing the last columns of the Alaskan Way Viaduct at Marion Street last Saturday.
The double-deck portion of the remaining roadway at Marion came down late on Saturday – leaving the waterfront clear of the viaduct between Pike Place Market and South Dearborn Street.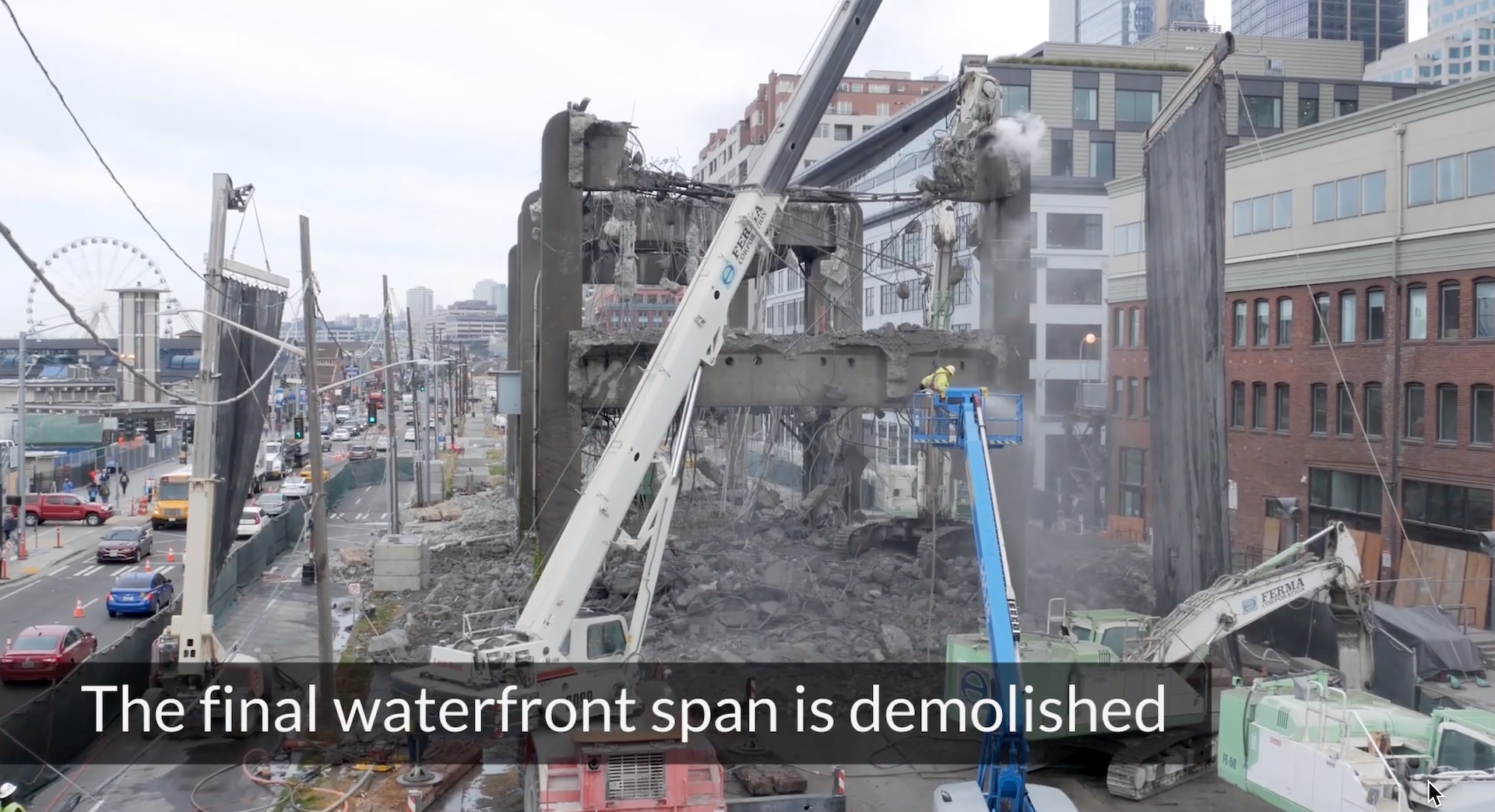 Only cleanup and a small section of demolition near the BNSF railroad tracks north of Pike Place Market remains. WSDOT is marking this milestone by releasing a video that captures the tremendous effort involved in demolishing the viaduct and the extraordinary transformation of Seattle's waterfront now underway.
VIDEO: Taking down the Alaskan Way Viaduct
WSDOT