Bring on the flavors of fall
Bring on the flavors of fall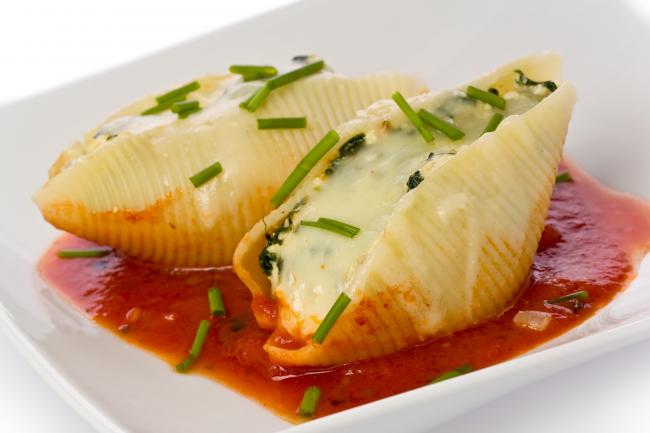 Mon, 10/21/2019
By Katy G. Wilkens
I love the change of seasons. Just when I get tired of using the same old ingredients, the weather changes, new foods ripen in the garden and I have new meals to try.
Tomatoes are still on the vines in my garden, though I will bring them in soon to ripen on the counter. They pair wonderfully with parsnips, which are ready for harvest. My fall spinach is also ready to harvest, after the summer hiatus when it is too hot for spinach to grow. My pepper plants are loaded with peppers, ready to stuff for a savory meal.
Food is more flavorful when you cook seasonally — that is, when you use the fruits and vegetables that are in season, harvested at the peak of ripeness. With flavorful foods, you can hold off the salt, which contributes to high blood pressure, kidney disease and heart disease.
Parsnip and Tomato Casserole
3 tablespoons olive oil
1 pound parsnips, and/or potatoes and carrots
1 tablespoon fresh thyme or 1 teaspoon dried thyme
1 teaspoon sugar
1 cup heavy cream, or half-and-half
1 pound tomatoes, thinly sliced
1 tablespoon fresh oregano or 1 teaspoon dried oregano
1½ cups grated cheddar or mozzarella cheese
Heat oven to 350 degrees. Cut parsnips into ¼-inch slices. If slices are really large, cut in half. Cook in a skillet with oil, thyme and sugar for 5-7 minutes, until golden and softened.
Grease a small casserole or baking pan. Spread half the parsnips over the bottom of the dish. Add half the tomatoes as the next layer. Sprinkle with cheese. Add another layer of parsnips and tomatoes, and then the rest of the cheese. Mix oregano with cream or half-and-half and pour over dish. Cover with lid or foil and bake about 40 minutes, until tender. Remove lid and brown a few more minutes. Makes 6 servings.
Nutritional Information (per serving)
Calories: 297, Carbohydrates: 20 grams, Protein: 9 grams, Sodium: 221 milligrams
Stuffed Shells
1 package extra-large pasta seashells, or manicotti tubes
1 large carton ricotta cheese
2 eggs, beaten
Bunch of baby spinach
½ cup or so of fresh basil, chopped
2-3 Italian sausages
1 large can tomato sauce
Fresh grated Parmesan cheese
Heat oven to 350 degrees. Start large pot of water boiling for pasta. Add shells and cook only about 4-5 minutes. You want them still stiff enough to hold their shape. Meanwhile, put the baby spinach in a bowl and microwave about 2-3 minutes. It should be wilted. Sauté sausage in a skillet and cut into small pieces.
Mix together ricotta, cooked spinach, basil, eggs and sausage. Rinse pasta in cold water. Using a spoon, fill the shells. Put half the sauce on the bottom of a greased casserole dish and place shells, filled-side up. Drizzle top with remaining sauce and sprinkle with Parmesan. Bake uncovered for 30 minutes. Makes 9 servings.
Nutritional Information (per serving)
Calories: 365, Carbohydrates: 39 grams, Protein: 20 grams, Sodium: 544 milligrams
Stuffed Green Peppers
1 cup cooked rice, leftover
6-8 green, yellow or red peppers
1 pound ground beef
1 onion, chopped finely
1 can tomato paste
1 tablespoon fresh oregano or 1 teaspoon dried
1 tablespoon fresh parsley or 1 teaspoon dried
Heat oven to 350 degrees. Cut off tops of peppers and set tops aside. Scoop out seeds and pith. Mix beef, onion, tomato paste and rice together with herbs. Fill peppers and put tops back on. Pour ½ cup water in bottom of casserole dish and add peppers. Bake about 1 hour. Makes 6 servings.
Nutritional Information (per serving)
Calories: 275, Carbohydrates: 21 grams, Protein: 23 grams, Sodium: 144 milligrams
[Katy G. Wilkens is a registered dietitian and department head at Northwest Kidney Centers. The National Kidney Foundation Council on Renal Nutrition has honored her with its highest awards: the Susan Knapp Excellence in Education Award and the Joel D. Kopple Award for significant contributions in renal nutrition. See more recipes at www.nwkidney.org.]