Have a Good Gloomy Day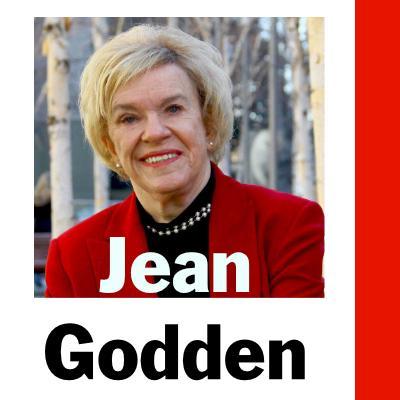 Mon, 11/25/2019
By Jean Godden
Well, it's about time I hopped on the gloom train along with everyone else who writes or talks about Seattle. A ton of commentary has been driven by news that Seattle has been ranked the gloomiest city in America.
Best Places Magazine revealed that, of 50 major U.S. cities, Seattle topped the gloom index with a score of 90.90. The magazine developed the index using three numbers: percent of cloud cover, average daylight hours and amount of precipitation during the months of November, December and January. Seattle's gloom numbers were followed by Portland (88.2), Buffalo (88.03), Cleveland (83) and Pittsburg (80.17).
This city's top score is being cited by most commentators as dismal news. When coupled with  stories about the so-called Seattle Freeze, the gloom-city story has been taking on momentum. The ranking has blackened (so to speak) the city's reputation as a good place to visit, relocate or even continue to inhabit.
Christine Clarridge, the Seattle Times' designated weather reporter, first broke the story. But she's not alone. She's been joined by KOMO News, KING TV, Q13Fox, Reddit and, using a reprinted Clarridge story, the Wenatchee Daily World.
Times cartoonist David Horsey joined the lot of gloom-mongers with his own perspective. He insists not all gloom is the same. Borrowing from "Fifty Shades of Gray" romance writer E.L. James, Horsey developed six shades of gray, from "skip the gym and stay in bed longer gray" to "this can't possibly last another month gray."
Fortunately for us locals, we are hearing one strong dissenting voice: University of Washington Professor of Atmospheric Sciences Cliff Mass has a more nuanced view. He explores gloom in two separate categories: one psychological, the other meteorological. He points out that, as far as psychological gloominess goes, Seattle and Washington state are not remotely in the gloom belt. Mental distress is most acute in a multi-state region starting in Oklahoma and curving towards Pennsylvania. Meanwhile, Washington state posts the nation's happiest tweets along with Hawaii, Maine and Nevada.
Mass goes further with his dissent over gloom, asserting too much sun is depressing. He writes that ever present sun, high humidity, glare, sweat and biting insects can lead to Summer Affected Disorder which he dubs "SAD." It's the other side of the long discussed Seasonal Affected Disorder, also called SAD, that afflicts those who suffer from absence of daylight. Too much sun isn't all good. It leads to wrinkles, sunburn and premature aging.
Seattle, rather than being gloomy over gloom, ought to take a positive approach. As Mass points out some people actually like rain. Raindrops make them happy, white noise being a soothing sound for the brain. Rain, as we know, makes grass, ferns and trees green and washes away a brown arid landscape. He says the Seattle Chamber of Commerce ought to celebrate gloom and perhaps adopt a song like "Singing in the Rain," title tune from a Gene Kelly movie.
The city could go a step farther and hand out Gloom Awards, dress them up as Gloomeries, the Oscars of gloom.  There would be a prize for the gloomiest weather person, the one who could forecast the most approaching deluges. Then there'd be an award for the crankiest cab driver, the one who says, "Hang onto your umbrella, it's going to pour." Finally one imagines that a literary award might go to someone like Sociologist Pepper Schwartz for a revealing new book "Sex and the Gloomy City."
Seattle should capitalize on its Big Dark as the best excuse for the city's many cozy coffee shops, for its legacy of Grunge music, which had its roots in a feeling of gloom. Dark days provide excuses to visit Seattle libraries and book shops to pick up a good read, maybe a noir novel. The Danes have a word for the antidote to gloom, they call it "Hygge," a feeling of comfort and warmth, associated with togetherness.  Everyone talks about the weather, but nobody can do anything about it except to say "have a good gloomy day."