Menashe home is spectacular this Christmas
Menashe home is spectacular this Christmas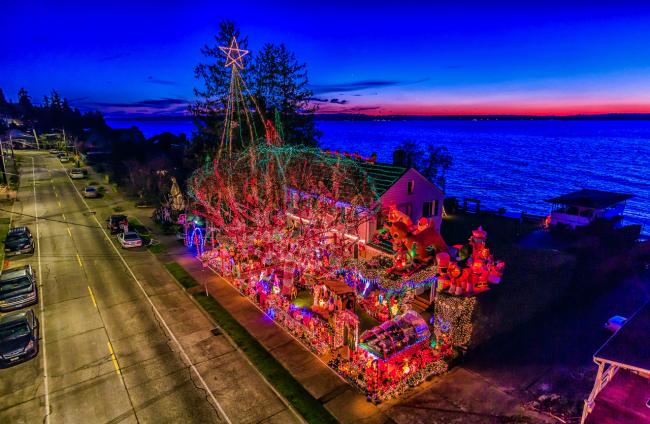 Wed, 11/27/2019
The Menashe family home is host to one of the largest Christmas light displays in the Seattle area and seems to grow in size and complexity every year.
Some 340,000 lights from incandescent to LED comprise the brilliant array that covers every surface in the front yard.
The main tree in the front yard now has candy cane stripes, a new inflatable reindeer guards the front door, and you'll find Mickey and Minnie dancing here too.
Santa himself will be on hand at the home located at 5605 Beach Drive SW, at 5pm on Dec. 14 and the lights go on nightly around 5pm so take a drive by and soak in the color.