Seattle's booked for good
Seattle's booked for good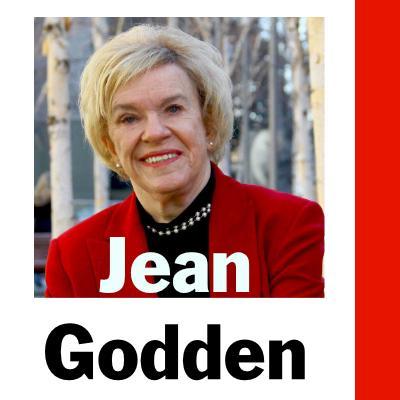 Sat, 01/04/2020
By Jean Godden
Every city has its essential question, an important query that's sure to be asked of newcomers. Down South the signature question might be something like, "Who are your people?" In the Northeast, it's more like, "Where'd you go to school?" In the West, newbies are often asked, "Where are you from?"
Seattle does things a little differently. Here in the Northwest corner we -- newcomers and longtime residents alike -- are asked, "What are you reading?"  There's little doubt that people here are apt to be judged on what's taking up space on their bookshelves and bedside, what's on their iPad or E-readers. Seattle, first and foremost, is a city of readers.
Backing up that bookish reputation are figures to prove it. Year after year, Seattle is pegged as the number one city for per-capita book expenditures. The Seattle Public Library ranks as one of the busiest in the country. It has been said that 80 percent of the city's adult residents have library cards.
Meanwhile Seattle supports dozens of independent bookstores even in the age of Amazon. In fact, Amazon, after tragically putting many independents out of business, did a turn-around and joined book-and-mortar establishments with retail stores of its own. Once the first Amazon bookstore opened in Seattle's University Village shopping center, actuals Amazons have mushroomed across the country.
Consider the draw of an independent book store. There's the vibe from other readers browsing nearby, all in search of a good read, a familiar author or genre. In stores that stock mostly new editions, there's the welcome aroma of fresh paper and the lure of hope and surprise. Small wonder that there are more than a dozen independent book sellers in the Ballard area, a well-established book exchange and a new bookstore just opened in West Seattle, as well as two in Burien.
In a city of readers, there are many opportunities. Take the "All Seattle Reads" event each spring. Debuted in 1998 by Nancy Pearl, the model for Archie McPhee's librarian figure, the event was first called "if all Seattle read the same book." It has now mushroomed to all 50 states and is spreading internationally.
Throughout its 21 years, "Seattle Reads" has featured interesting, cutting edge and even controversial books. Twice the selection committee picked graphic novels, "Persepolis" in 2000 and "The Best We Could Do" last year. The library annually schedules discussion groups and author appearances. The 2020 "Seattle Reads" has already been announced. Selected book is "There, There," by Tommy Orange, first indigenous author to be chosen. A Pulitzer finalist in 2018, the novel focuses on a dozen urban Indians, Native Americans who converge at a powwow in Oakland, Ca.
In 2017, Seattle's bookishness helped the city acquire UNESCO designation as a "City of Literature." Although President Trump withdrew this nation from UNESCO that same year, Seattle's designation will help this city build bridges, forging alliances to other literary cities such as Dublin, Edinburgh, Krakow, Prague and Milan.
Reading is part of Seattle's literary profile; but so is writing. Wikipedia lists nearly 300 Seattle writers, ranging widely from best-selling authors like Betty MacDonald, Tim Eagan, Tom Robbins, Eric Larson and Zola Helen Ross to nontraditional writers like musician Kurt Cobain and Bill Gates, one of the world's richest men. Gates issues a list of his annual favorites in case we're looking for a good read.
There's simply no need to come up speechless when someone asks the all-important Seattle question: What are you reading?