Just say no to the dress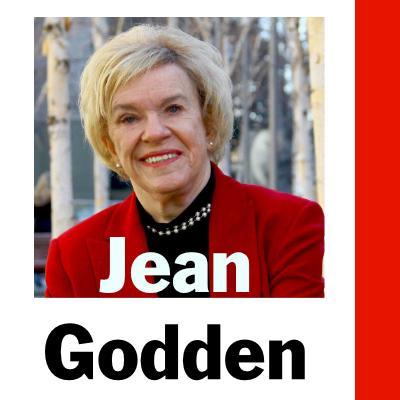 Mon, 01/20/2020
By Jean Godden
Forgive me but I'm about to go old-lady and say that I am embarrassed over some of the women entertainers appearing at awards shows like the Golden Globes. A number of them opted to wear outrageous and over-revealing outfits, outlandish creations that, nevertheless, are priced up there with a week on the Riviera.
Oh, yes, I know these are professionals who make their living in show business. They are stars who have to keep being talked about, even if the talk isn't more than a "shame on you." But the sight of so much over-exposed flesh is still jarring.
While watching the Golden Globes one could see more female skin exposed than commonly viewed in a locker room. If it wasn't legs bared, some approaching the hip, it was the sight of female bosoms entwined in rhinestones, restrained in glittery armor and revealed in views fit for a centerfold. One see-through outfit showed the actress was at least wearing underpants.
By comparison, the male entertainers, almost to a man, were models of propriety. Most were wearing tuxes or tux-like outfits that left little exposed beyond well-manicured nails and whitened teeth. Some women attendees also exercised decorum, but, alas, others were persuaded (perhaps by an agent) that they should skirt decency.
The sight of women indulging in so much expensive exhibition could make viewers long for 2018 when top actresses showed up en masse in restrained black outfits. Their goal was to demonstrate solidarity with the #MeToo movement. In past years, stars like Oprah Winfrey and Meryl Streep stepped up to accept awards and unleash concerns over politics and sexual harassment.
With the Harvey Weinstein trial now underway along with appalling stories of what women in film have faced in the past, it is a poor time for professional women to wear outfits that make them seem more like commodities than hard-working pros.
What matters today is achieving proper respect for abilities. It is a worthy goal and one that has been difficult to achieve. Despite the fact that the Weinsteins of this world are finally being judged, women in entertainment industries are still being overlooked for their many achievements. The Golden Globes and the Oscar nominations snubbed women and minorities in category after category and gave faint credit where so much more was due.
I am reminded of a parallel incident from my own career. I was a member of the Seattle-Post Intelligencer's editorial board meeting trustees from a local university about a proposed tuition hike. It was a hot day and, in an office without air conditioning, I was wearing a flimsy summer dress. Other members of the editorial board, all male, had also dressed casually but, at the last minute, they borrowed ties and threw on blazers, even rumpled ones.
As the university president stood up to go, he said, "Should I leave these financial reports with the girl?"
Afterwards, the editorial page editor, my boss, said, "No wonder he said that. You look like a little woman, a housewife."
I got the message. The men were fittingly attired and I was not. I took my boss' advice and after that tried to dress more appropriately for the job. It was the last time I got mistaken for a flunky.
And, cranky or not, I'm hoping that the same sort of message will filter through to the women of the entertainment industry. They are not little women, not sexual sirens, they are giants, they are pros and they deserve veneration. I hope they will dress for the role.