Searching for Seattle's Signature Dish
Searching for Seattle's Signature Dish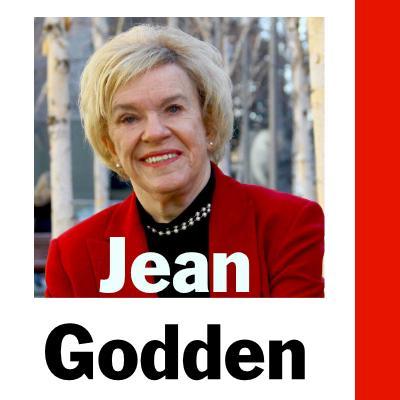 Mon, 01/27/2020
By Jean Godden
One recent day when facing daunting headlines -- impeachment, assassination and global warming -- I found myself turning to less weighty news: BagelGate. It was the story of how New York Mayor Bill de Blasio managed to cause an uproar on National Bagel Day (January 15th).
The hullabaloo started when de Blasio declared his love for a bagel that hails from Brooklyn's Bagel Hole Bakery. So far so good. But he crossed into dangerous territory when he said that his go-to bagel was whole wheat spread with extra cream cheese and toasted.
A toasted bagel? That culinary detail caused an immediate storm of anger. New Yorkers said that a good bagel should never be toasted. The dispute escalated, calling into questioning Mayor de Blasio's culinary choices. It reminded New Yorkers that their mayor, a failed presidential candidate, had once been caught eating pizza -- oh, the horror! -- with a fork.
BagelGate, although something of a tempest in a teapot, started me thinking about cities and their signature dishes.  If New York ranks as the untoasted bagel capital and the home of hand-held pizzas, I couldn't help wondering: What is Seattle's iconic dish?
As I reviewed the possibilities, I naturally first thought about coffee. But that's more of a beverage than a dish. Besides coffee gets very personal with each consumer insisting an individualized order: a skinny latte, a macchiato, a caramel mocha and so on. I can almost imagine Seattleites might condemn one of our politicos for some wimpy coffee choice like ordering a Maxwell House de cafe.
Next I considered salmon for Seattle's signature dish, perhaps something related to the Pike Place Public Market's flying fish. That led to consideration of the most Seattle way to prepare the salmon. Should we pick Salty's cedar-planked king salmon? Smoked sockeye salmon in tribute to Native Americans? Perhaps barbecued or grilled salmon or even one of Tom Douglas's "rubbed-with-love" fillets.
Seafood ought to rank as a top candidate for a Seattle-specific dish, something like a clam chowder patterned after the creamy one served at Ivar Haglund's Acres of Clams restaurant. Competing with native clams, crab, oysters and prawns as a possible Seattle's dish there are dozens of other municipal specialties. Take fast food choices like Dick's burgers, Spud fish and chips, and the Seattle Dog that comes slathered with sautéed onions and cream cheese.
Also not to be forgotten are the many great dishes -- pies, cobblers and scones -- devised from the region's superior fruits: the bountiful berries, the sweet Rainier cherries and oh, here's a thought: the many varieties of locally-grown apples, topped by the brand new sweet-tart Cosmic Crisp.
As locals will recall, this state also had a home-grown presidential candidate, Gov. Jay Inslee, who later bowed out. When asked to name his "comfort food" while campaigning, Inslee first picked M&Ms. Then he rethought his response and said he was shunning candy to "maintain belt security." In the New York Times pictorial round-up, he settled for (surprise!) a Washington state apple.
That revelation could give us a clue if we're serious about singling out Seattle's iconic dish. Why not pick Dutch Babies? That's a take on the traditional German puff pancakes served in several restaurants around town.
Dutch Babies were once baked, even trademarked, at Manca's, a family-owned cafe that thrived in Seattle during the first half of the 20th Century. The dish, a pancake layered with apple slices, was called a Dutch Baby because Victor Manca's young daughter mispronounced deutsch, the word for German. Top a Dutch Baby with a maple or berry-based syrup and it would be a proper signature dish for any city.
Just one note of caution: No serious politico should ever order a Dutch Baby featuring out-of-state apples. After witnessing BabelGate in New York, we don't want to risk BabyGate.