Cast of characters run for Governor
Cast of characters run for Governor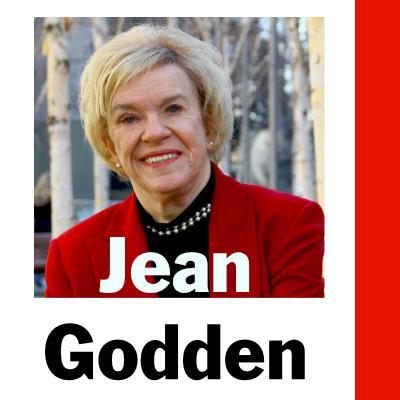 Mon, 07/27/2020
By Jean Godden
If you were writing a zany musical comedy, you could scarcely do better than the cast of characters running in this state's August 4 primary election. The official Voter's Pamphlet features 17 pages of gubernatorial candidates.
Facing off against Jay Inslee, the two-term incumbent governor, admired nationally for his pandemic response, are 30 men and two women most of whom had to pay $1,821.79 (that's 1 percent of the governor's annual salary) to compete.
The sum of those filing fees won't balance the budget, but it could help the cost of printing candidates' statements which, in some cases, are classics of magical rhetoric. Can't count how many candidates vow they're  against "needless taxes," but at the same time promise to spend resources on good-sounding projects like "growing the economy," "focusing on health," "draining the Olympia swamp" and -- here's a winner: "compassionate solutions." That last promise is a little spooky. Is the candidate going to put us out of our misery?
The gubernatorial lineup exhibits a rainbow of party preferences. Among them are five Democrats, 11 Republicans, three "Trump Republicans," one "pre-2016 Republican," one from the Green Party, one Socialist Workers Party candidate as well as a Propertarianist Party member, three independents and a miscellany of unaffiliated.
Some names are familiar. It's almost comforting to find that Goodspaceguy (his legal name) is running for the 21st time with a full Santa beard. He vows to "raise our standard of living" and wants us to refer to the world as "Spaceship Earth."
For cheap laughs, top billing goes to Tim Eyman, who is infamous for having brought 17 statewide initiative campaigns to the ballot, eleven having passed, others thrown out as unconstitutional. State Attorney General Bob Ferguson has accused Eyman of violating campaign finance laws and enriching himself with laundered political donations and kickbacks. His trial is set for Nov. 16.
One of his Eyman's rivals, State Sen. Phil Fortunato (R-Auburn), trolled the initiative king saying that, if elected, Tim would be the first governor to have his wages garnished. Fortunato has called the gubernatorial contest "a clown race." On his own behalf, he deplores the "urban-centric approach to governing" and yearns to fire the state transportation director for not vowing to fix congestion.
Another familiar face is Alex Tsimerman of the so-called StandUpAmerica Party. Tsimerman,  who is infamous for his profane testimony, has been banned from Seattle City Council chambers, once for an entire year. He delivers a Nazi salute and damns councilmembers as "Nazi pigs who drink from fat cat toilet bowl." He brags he's spoken more than 1,600 times during comment period. He shows up with a prop -- often an over-sized red soccer card (meaning you're out of the game) -- and once a large, yellow Star of David. You can dismiss his self-funded campaigns, but in his 2019 race against Sen. Patty Murray he somehow drew 2,872 votes.
Running again this year is Omar Tahir Garrett, best known for his role as a one-time occupier of Colman School, now repurposed for affordable housing and the Northwest African Museum. Tahir Garrett also gained notoriety of having struck Mayor Paul Schell in the face with a bullhorn and breaking his cheek bones. For that, he spent three years in jail. Now he wants to police limited to five-year terms.
That's just a sampling of who's running for governor in a race that may remind some old-timers of the just-for-laughs OWL party ("Out with Logic"). Can't you see contenders like Republic Police Chief Loren Culp who refuses to enforce state gun control measures tuning up to sing (pun intended) "My Shot"?
Whoever emerges from the primary as the number two primary winner (Eyman or one of the Republicans) is almost assured to face Governor Inslee in the general election. That second-place finalist likely won't stand a chance with Democrats winning every gubernatorial race since 1984.
Still the primary election vote on August 4 matters greatly. Voters -- and I urge you to be one of them -- will chose finalists for important state offices. The primary also will pick candidates for the State Legislature. It is those representatives we're counting on to steer our state to a safe recovery. Come next Tuesday, you should vote as of our lives depend on it. They well could.