Decision time for the West Seattle Bridge
Decision time for the West Seattle Bridge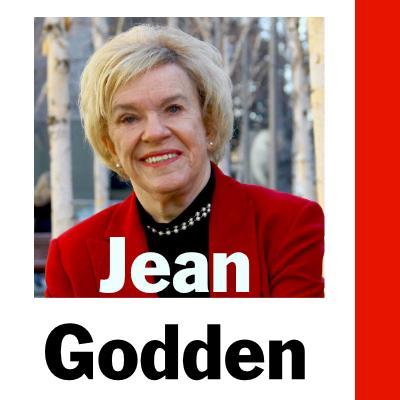 Mon, 10/12/2020
By Jean Godden 
October is the month for big decisions. The U. S. will decide (if it hasn't already) on a corona virus vaccine, the U. S. Supreme Court will announce big decisions and the Seattle City Council will start work on next year's budget. But for more than 10 percent of Seattle citizens, the decision that matters most is whether the West Seattle Bridge will be repaired or replaced. 
By the end of the month, Mayor Jenny Durkan will make her recommendation on the way forward. For transportation in this city and for the city's overall economy few decisions will have more impact.
As recently as a few days ago, the mayor's choices got muddied when the Seattle Times reported that, if "replace" is chosen, a new bridge may have to be many feet higher than the present 14-foot bridge. That possibility comes from the U. S. Coast Guard, probably in response to Delta Marine, a company that services luxury yachts. They're saying any new bridge would have to clear the tallest structures expected on the water in future.
They say a higher bridge would add $146 million, to the already astronomical cost of a replacement. And don't even try to estimate what adding light rail with grade limitations and weight requirements might mean to the bottom line.
The mayor has had two advisory groups working on bridge problems. TAP, a technical advisory committee, is peopled with experts who are assessing options and cost/benefits. The other group -- made up of some 30 community members -- is headed by co-chairs Greg Nickels (the former mayor) and Paulina Lopez of the Duwamish Cleanup coalition. 
The community group has been very active in identifying transportation problems faced during the bridge closure: improvements in traffic lights, crosswalks and turn signals. Smooth transportation along alternative routes is imperative with traffic across the lower draw bridges narrowly restricted. During most hours only buses, emergency vehicles, freight and essential workers are allowed. The city recently reacted to an increase in "cheaters" by installing traffic cameras, a "big brother" move that has provoked community outcry. Violators first get a warning, then a $75 ticket.
A timely chat with Port of Seattle commission president Peter Steinbrueck underscored the urgency of improved mobility along detour routes, streets like West Marginal Way. Speaking for the Port, he said, "We've had a 50 percent drop in capacity. It cannot go on indefinitely. Cutting off a tenth of the city is serious, serious, serious."
Steinbrueck dismissed the idea of an even taller new bridge, calling the idea ridiculous and saying the port "doesn't have a dog in that fight." He stated that the present bridge is "plenty high enough" for the Port's needs. A larger concern for Steinbrueck is that Terminal 5 is set to open in spring of next year with 6,000 employees. 
Paulina Lopez, co-chair of the community advisory group, reported that community members have also been looking at cost/benefit factors and may be making a recommendation to the mayor in coming days.
Among big concern in the decision is the contrast between costs, with repair figuring over $150 million and a new bridge many times more. Even if repair could significantly extend the life of the present bridge, it would still impact the city's currently anemic budget for years to come. The first phase of bridge repair would require an almost immediate $100 bond sale, with bonds to be paid off with future Real Estate Excise Tax money. (REET is restricted to capital projects and ordinarily reserved for roads and parks.) There also would have to be internal city loans. 
Based on what the mayor hears, she soon will decide between repair and replacement. Weighing heavy on that decision is the time disparity. Repair might bring the bridge back to general vehicle use sometime in 2022. A replacement option would push that into 2025 or 26. 
The loss of the bridge has been devastating for those living in West Seattle. The only small  bright spot is that working at home during the pandemic has reduced demand. But, with a vaccine expected and firms reopening, there will be increased need for interim solutions: more busses, more water taxi trips and possible relocation of the Vashon-Fauntleroy ferry terminal to downtown Seattle. Whatever works to increase mobility. At one time, the cry was for "no solution off the table." That's still the right slogan.
Comments
In my non-engineering opinion, it is hoped that any (ill-conceived) bridge replacement should be at least one magnitude higher than the 14 foot bridge height mentioned on your poorly proofread article regarding same.
Please consider a tunnel: no marine traffic height limit.....ever! Longer and more difficult to construct? Yes. But take it from a 35 year resident of Queen Anne whose daily work commute to South Park has been reduced to 10 minutes thanks to the 99 tunnel, even during a riot in downtown Seattle!
Repair the bridge and start building a tunnel for passenger cars and light rail simultaneously. When it's time for the bridge to come down the tunnel will be in place without the need to scramble for a replacement for the bridge.
If trolleys--'light rail'--are planned for West Seattle, a trolley tunnel under the Duwamish River might be something to look at. Perhaps a tunnel for ALL traffic would be best.
Add new comment