The man who was everyone else
The man who was everyone else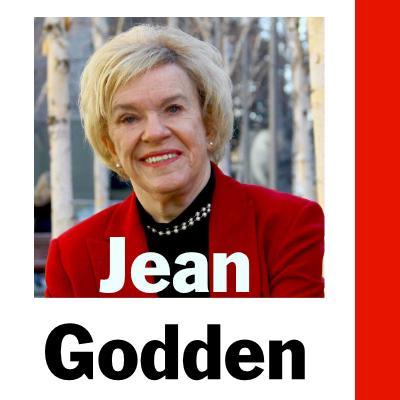 Mon, 01/04/2021
By Jean Godden
Seattleites have been mourning the loss of "Fabulous Bob" Newman who partnered with J. P. Patches, self-styled "Mayor of the City Dump." The two clowns starred in the longest-running, locally-produced children's TV show not just in this town, but in the world.
Newman, who played "Gertrude" as well as 16 other personalities, died Dec. 13 at 88. He outlived Chris Wedes, who passed away in 2012. Wedes had created the J.P. Patches show and starred as the beloved clown.
For the past decade, Bob Newman had been in assisted living with progressive multiple sclerosis. But he never lost contact with fans, thanks to Sherianne Sam Molzahn Caldwell and Jeff Swanson. The two Patches Pals visited often and posted pictures on Facebook of Bob's contagious grin and his ketchup collection.
Boomer-aged Seattleites will recall the time in 1960 when Newman first joined Julius Pierpont Patches on the KIRO-TV show. Stepping out of the floor director role, Newman answered Patches' pretend phone call to City Dump operator Gertrude. He had asked her to send down food for a picnic. Bob impulsively yelled in what would become Gertrude's trademark falsetto: "Okay, Julius, I'll send it right down."
After his unscripted debut, Newman, a square-jawed ex-Marine, whipped up an outfit to match that voice. He donned a campy housedress and a mop of red hair, as well as large red clown mouth to hide his five-o'clock shadow. Gertrude was only one of the characters
Bob would play. His roles included Ketchikan the Animal Man, Boris S. Wort (second meanest man in the world), handyman Leroy Frump, Ggoorrsstt the Friendly Frpl and, around Christmastime, Santa Claus.
For the first dozen years, the duo appeared twice a day, morning and evening, for an hour of unscripted horseplay, songs and jokes. The clowns had pie-throwing contests (once Newman took 267 pies for a Guinness world record.) They hosted hundreds of youth groups as well as famous guests like Steve Allen, Debbie Reynolds, Jesse Owen, the Harlem Globe Trotters and Col. Harlan Sanders.
The J.P. Patches TV show ended in 1981 after 23 years. But it was not the end of J.P. and Gertrude's partnership. Throughout the 1980s and 90s and into the new century, the duo continued to make public and private appearances. They starred at openings and in later years signed copies of biographies written by Bryan Johnston.
J. P. and Gertrude were easily the city's most famous residents -- bigger than sports heroes and rock stars. Fond memories of their goofy horseplay led fans to collect donations and commission a statue. "Late for the Interurban," a bronze sculpted by Kevin Pettelle, was installed in Fremont in 2008, 50th anniversary of the show's debut. The unveiling, emceed by Pat Cashman, drew more than 1,500 devoted Seattleites, among them: Gov. Chris Gregoire, Congressman Jim McDermott and King County Exec Ron Sims.
All of us who tuned in during their KIRO years and beyond have indelible memories. Maybe it was love-struck Gertrude forever chasing after J. P. Or the time when a giant anaconda coiled around Ketchikan the Animal Man's neck. He was turning blue before two zoo handlers raced in to save him.
My silliest memory of Bob Newman was MOHAI's 2002 quest to find a Gertrude look-a-like. Because Bob, slowed down by M.S., wanted to retire the character, the museum was holding a contest. As a city columnist who often wrote about Bob and Chris, I decided to enter. I even bought a pair of clunky red clown shoes and found a flowered housedress at the Goodwill.
On that December day at MOHAI, I was one of three look-a-like finalists, presented with a goody bag and a signed T-shirt that I still treasure. But alas, I never quite mastered Bob's signature falsetto, the one he used when J. P. called and he answered: "Yes-sss?" Alas, Bob Newman, the man of many faces, is gone now but never forgotten by Patches Pals.